Pumpkin Honey Doughnuts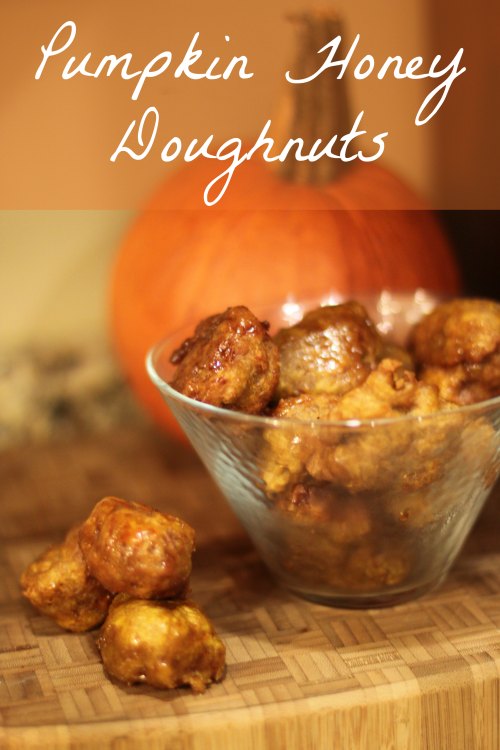 2 teaspoons instant yeast
3 cups all purpose flour
½ teaspoon salt
2 teaspoons pumpkin pie spice
½ cup warm water
15 ounce can of pumpkin puree (not pie filling)
1 egg
⅓ cup honey
2 tablespoons sugar
2 tablespoons lemon juice
1 teaspoon cinnamon
vegetable oil
Stir together yeast, flour, salt, and pumpkin pie spice in a medium bowl.
Add in water, pumpkin puree, egg until smooth and thick.
Cover with plastic and allow to rest for around 45 minutes.
Over medium heat, combine honey, sugar, lemon juice, and cinnamon until boils.
Remove from heat.
In about an inch of oil, heat in a large pan. Drop batter in batches by the tablespoonful into hot oil and fry until golden brown.
Drizzle honey syrup over the doughnuts and toss to coat.