Pumpkin Spice Brown Butter Frosting Recipe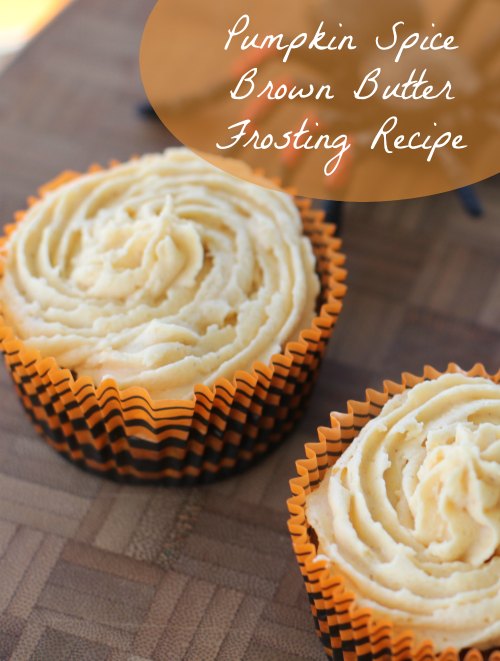 3 sticks of butter, unsalted, divided
¼ cup brown sugar, packed
½ cup pumpkin puree
½ teaspoon cinnamon
¼ teaspoon nutmeg
2 lb powered sugar + 2 cups
Melt two sticks of butter in a small saucepan over low to medium heat. Cook until brown is slightly brown with a nutty smell.
Remove from heat and cool to room temperature.
In a stand mixer, beat together remaining butter,until creamy. Add in brown butter. Add pumpkin, cinnamon, nutmeg.
Slowly add in powdered sugar until thick and creamy.
Recipe by
BargainBriana
at https://bargainbriana.com/pumpkin-spice-brown-butter-frosting-recipe/