Pot O' Gold Cupcakes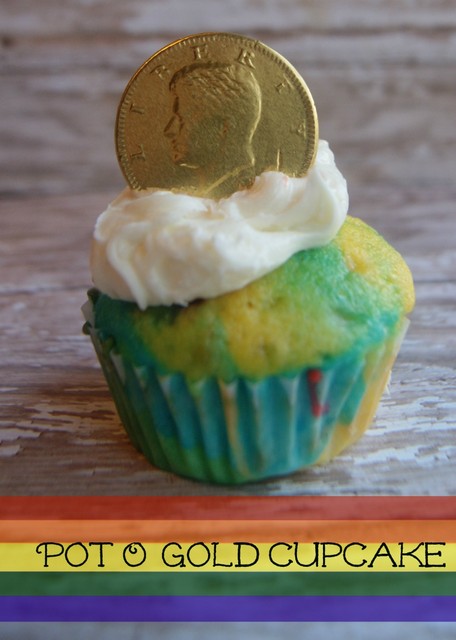 White cake mix
food coloring
Can of icing
chocolate gold coins
cupcake wrappers
muffin tin
toothpicks
Prepare cake mix according to box directions.
Divide equal amounts of batter into 4 bowls- add red, yellow, green, and blue food coloring into each until your desired color is reached.
Place cupcake wrappers in muffin tin, and fill to ⅔ full, a teaspoon at a time, alternating colors. Swirl colors gently together with a toothpicks
Bake according to box directions.
Allow cupcakes to cool completely.
Scoop 1-2 Tbsp. of white frosting on top of cupcake, and finish off with a chocolate gold wrapped candy coin.