Chocolate Oreo Truffles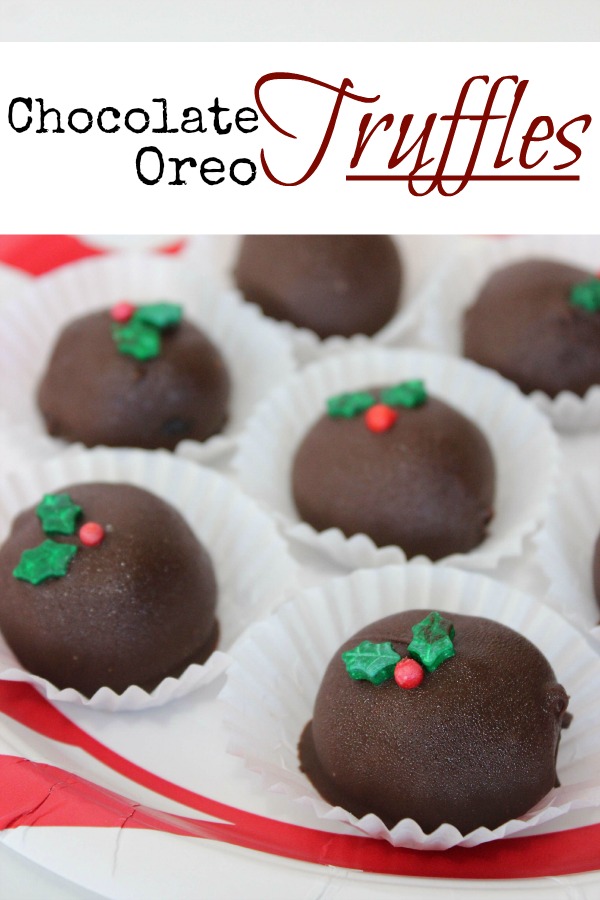 8 oz softened Cream Cheese
14.5 oz Oreo Cookies
14 oz Chocolate Dipping Chips
Candy Decorations (optional)
Line a cutting board or baking sheet with parchment paper.
Finely crush Oreos in food processor.
Combine cream cheese and crushed cookies until well blended.
Form mixture into 1" balls and place on prepared sheet.
Place in freezer for 30 minutes.
Heat chocolate by microwaving for 1 minute stirring and repeating until melted.
Using a fork dip each ball into chocolate to completely coat. Shake off excess and return to tray.
You can optionally decorate with candy decorations.