DIY Chenille Heart Stems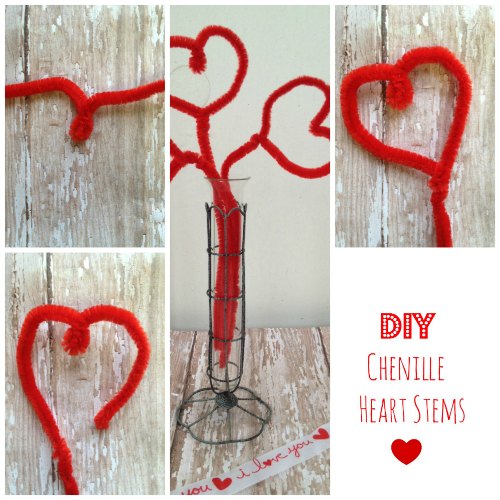 Supplies needed:
Red chenille pipe cleaners
Vase (optional)
Begin by laying a pipe cleaner flat and horizontal on a table.
At the far right the pipe cleaner, make an indentation. This is where you heart will begin to form. Twist the indentation to form the dip of the heart.
Take your fingers and bend the pipe cleaner on each side of the indentation to form the arches of the heart.
Take the pipe cleaner to the right of the arch and bend it towards the main portion of stem. Twist to attach it.
Repeat this step with a small portion of pipe cleaner to the left of the arch. You will now see your heart shape forming.
Use your fingers to adjust the pipe cleaner as needed and even out your heart.