Vintage Cookie Cutter Ornament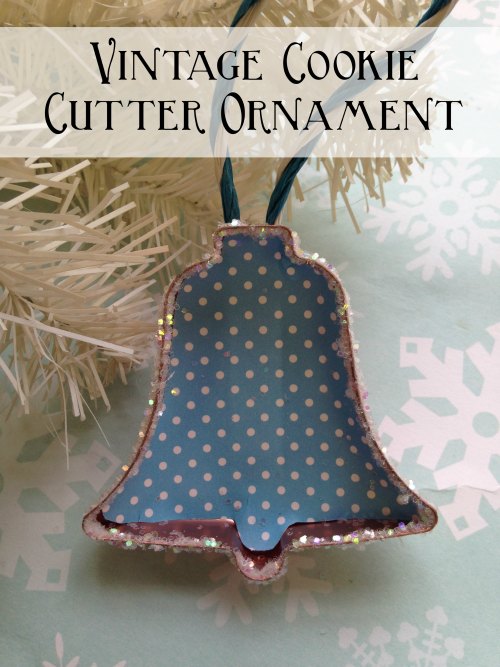 Vintage metal cookie cutter (check thrift or antique stores, opt for a cookie cutter with a solid backing as the one you see here)
Scrapbook paper
Glitter
Craft glue
Scissors
Pencil
Ribbon or twine
Begin by turning your craft/scrapbook paper over so the white side is exposed. Place your cookie cutter on the paper and trace it with the pencil.
Remove the cookie cutter and cut out the pencil shape with your scissors.
Add a few dabs of glue to the inside of the cookie cutter. Smear the glue into a thin layer with your finger.
Place the paper cut out inside of the ornament. Press and smooth it out until it is wrinkle free and secure.
Add a thin layer of glue around the edges of the cookie cutter. Pour some glitter onto a place and press the glue covered edges into the glitter. Shake off any excess.
Finally, add some ribbon for hanging. You can attach it to the back of the cookie cutter with glue or tie it onto the handle.
Recipe by
BargainBriana
at https://bargainbriana.com/vintage-cookie-cutter-ornament/