Strawberry Pancake Skewers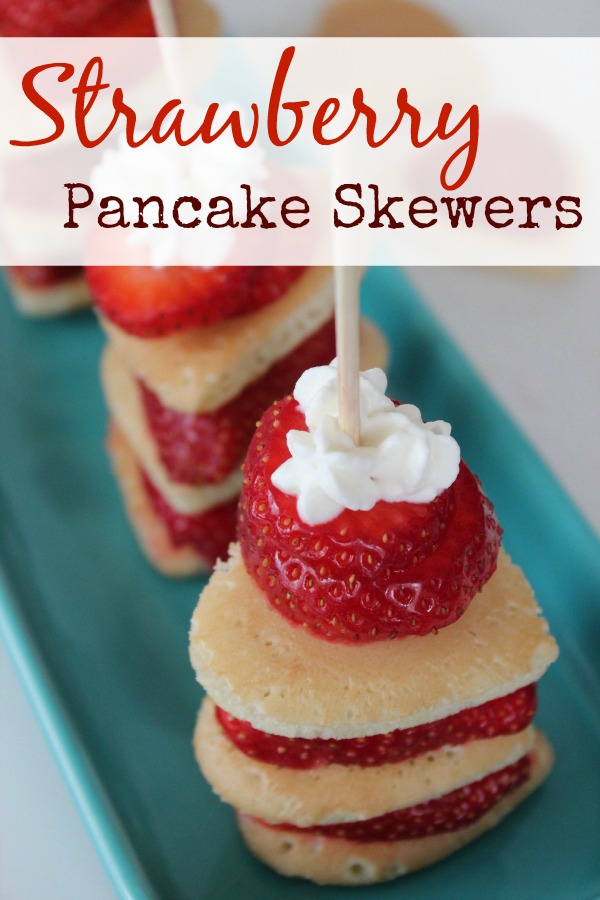 8 oz Strawberries
Pancakes:
1 cup Flour
2 tbsp Sugar
2 tsp Baking Powder
1 tsp Salt
1 beaten Egg
1 cup Milk
2 tbsp Vegetable Oil
Whipped Cream:
1 cup Heavy Whipping Cream
2 tsp Sugar
Wash and hull strawberries.
Slice into heart shaped slices and set aside.
Whisk together flour, sugar, baking powder and salt.
In a separate bowl whisk together milk, egg and oil.
Add wet ingredient to dry and mix until smooth.
Heat a lightly oiled griddle or pan over medium high heat.
Pour ¼ cup batter onto the griddle for each pancake.
Brown on both sides.
Use a heart shaped cookie cutter to cut out shapes.
Whip cream and sugar until stiff peaks form.
Transfer to piping bag.
Alternate pancake slices and strawberry slices and top with additional stawberries and secure with a skewer.
Top with whipped cream.
Recipe by
BargainBriana
at https://bargainbriana.com/strawberry-pancake-skewers/