Chicken Velvet Soup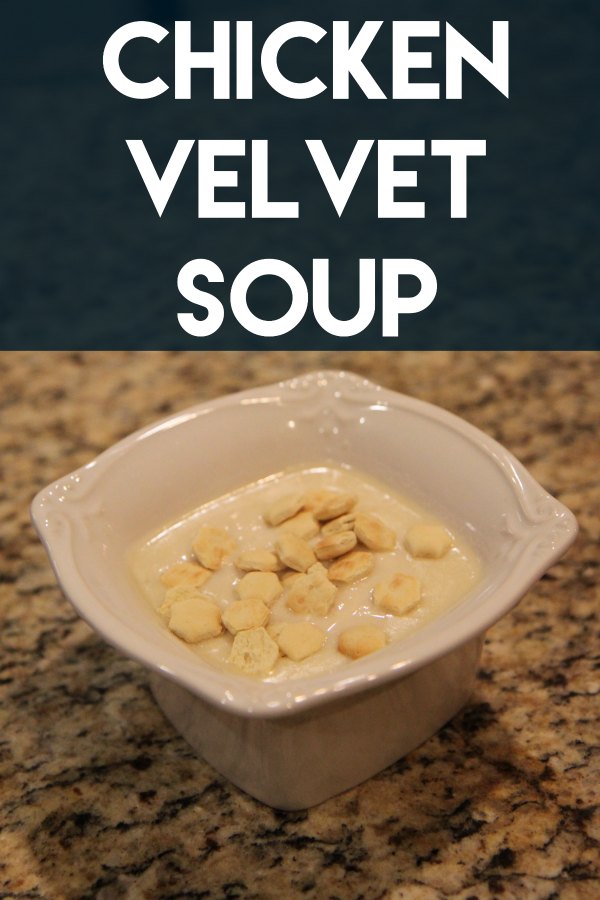 6 Tablespoons butter
½ cup milk
3 cups chicken broth
dash of salt and pepper
6 Tablespoons flour
½ cup light cream
1 cup finely chopped chicken
Melt butter in a saucepan over medium heat.
Blend in flour.
Stir in milk, cream, and chicken broth.
Cook over medium heat. Stir constantly until the mixture thickens and comes to a boil.
Reduce heat. Add chicken, salt, and pepper.
Return to a boil and then serve immediately with oyster crackers!