Orange Chicken Recipe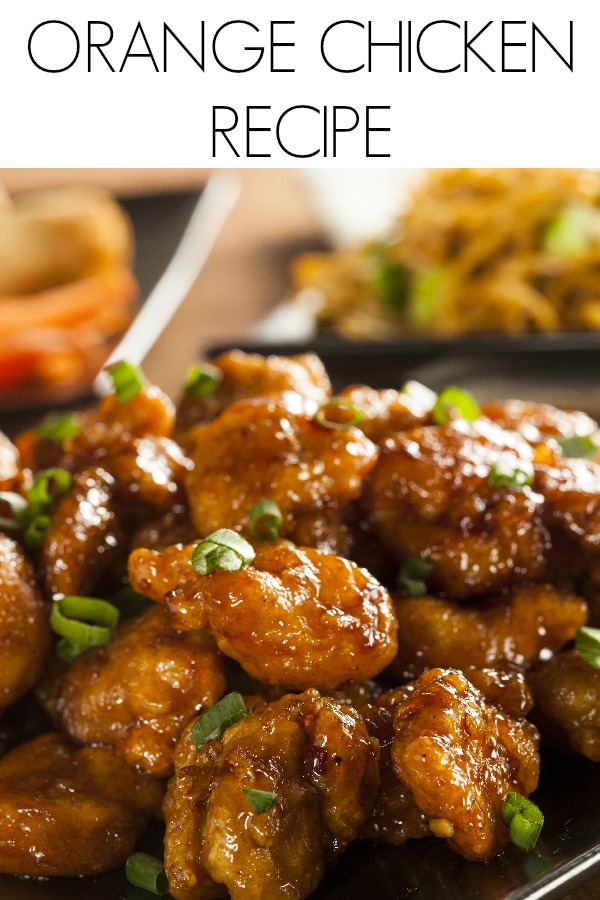 1.5 - 2 pounds of chicken
1 cup chicken broth
¼ cup freshly squeezed orange juice (approximately 2-3 medium oranges)
½ cup brown sugar
⅓ cup vinegar
¼ cup soy sauce
2 cloves garlic, minced
1 Tablespoon orange zest
1 teaspoon Sriracha sauce
¼ teaspoon pepper
1 cup flour
2 eggs, large
1 cups vegetable oil
1 green onion, optional
Rinse and trim chicken. Cut into 1" chunks.
In a medium bowl, combine chicken broth, orange juice, sugar, vinegar, soy sauce, garlic, orange zest, Sriracha, and pepper.
Combine chicken and ⅔ of the marinade. Marinate for at least 30 minutes.
Drain chicken from marinade. Discard used marinade.
Heat remaining marinade in a medium saucepan over medium heat.
Bring to a boil. Stir in 2 tablespoons flour and 2 tablespoons water.
Cook until thickened, stirring constantly.
Dip chicken into eggs. Roll chicken into flour to coat.
Heat vegetable oil in a large saucepan.
Add chicken and fry until golden brown and chicken is no longer pink.
Transfer to a paper towel lined plate.
Serve chicken immediately and toss with marinade. Optional: Top with green onion.