Sweet Asian Chicken Recipe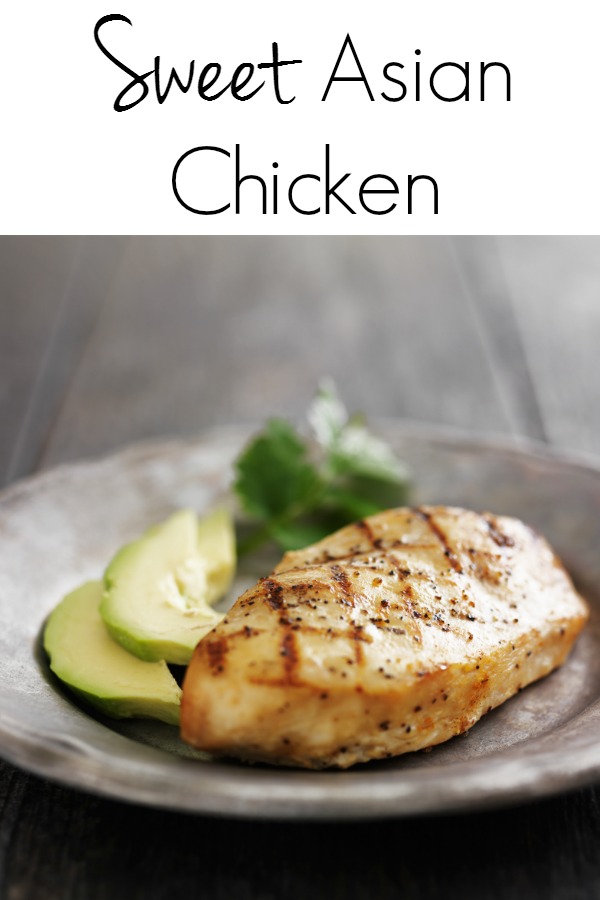 2 pounds chicken, boneless, skinless
⅓ cup brown sugar, packed
⅓ cup soy sauce
2 Tablespoon lime juice (juice from approximately 1 lime)
1 Tablespoons garlic, minced
¾ teaspoon crushed red pepper flakes
1 teaspoon cooking oil
Combine brown sugar, soy sauce, lime juice, garlic, and red pepper flakes in a medium bowl.
Marinate chicken in mixture for at least 30 minutes.
Cook chicken on grill, basting frequently.
Optional cooking method: Cut chicken into strips and stir fry or add all ingredients to the cookpot and cook on low 4-6 hours.
Recipe by
BargainBriana
at https://bargainbriana.com/sweet-asian-chicken-recipe/