Chicken Mexicana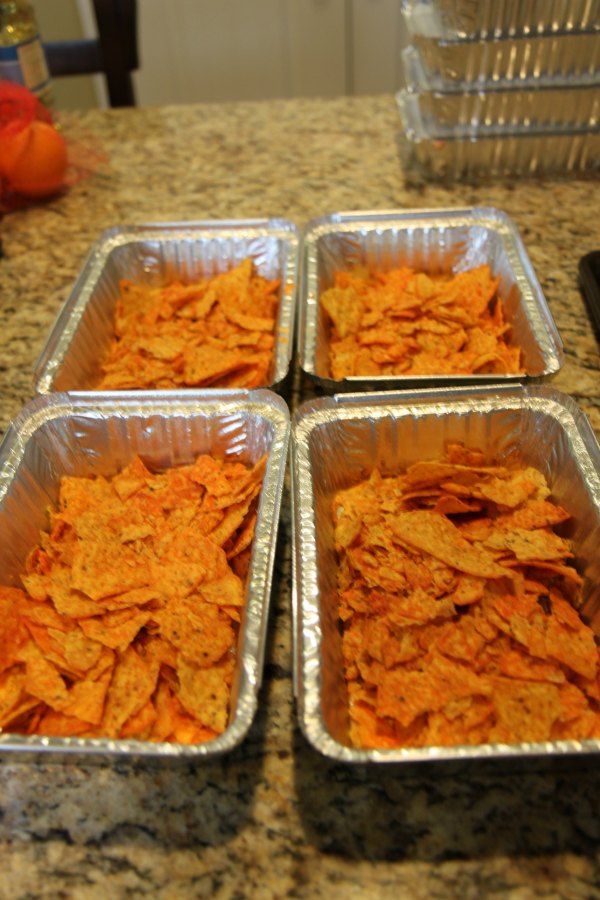 3 cups shredded chicken
1 can cream of chicken soup
1 can cream of mushroom soup
1 cup chicken broth
1 can diced tomatoes with green chilies
1 package nacho tortilla chips
2 cups Mexican style cheese.
Preheat oven to 350 degrees.
Place crushed nacho tortilla chips on bottom of greased baking dish.
In a large mixing bowl, combine chicken, cream of chicken soup, cream of mushroom soup, chicken broth, and diced tomatoes with green chilies.
Pour mixture over nacho tortilla chips.
Top with 2 cups Mexican cheese.
Bake for 30 minutes or until cooked thoroughly.