Peanut Butter Swirl Brownies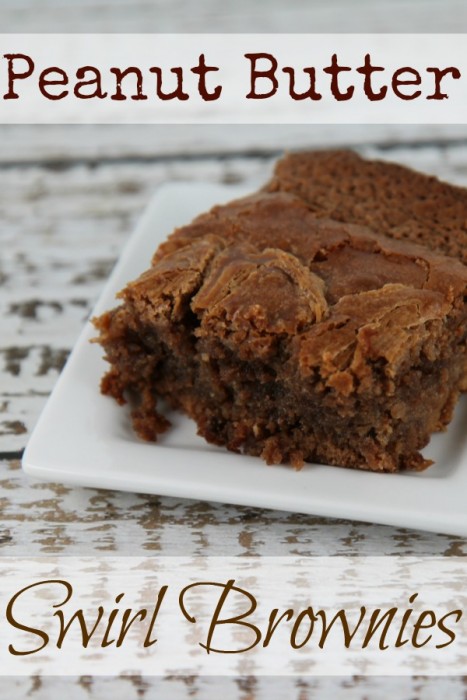 For the Batter:
1 stick unsalted butter, cut into small pieces
2 ounces unsweetened chocolate, coarsely chopped
4 ounces unsweetened semisweet chocolate
⅔ cup all purpose flour
½ teaspoon baking powder
¼ teaspoon salt
¾ cup sugar
3 large eggs
2 teaspoons pure vanilla extract
For Filling:
½ stick unsalted butter, melted
½ cup confectioners' sugar
¾ cup creamy peanut butter
¼ teaspoon salt
½ teaspoon pure vanilla extract
Preheat oven to 325 degree. Line 8x8 baking pan with foil or parchment paper. Butter or spray lining with non stick cooking spray.
Put butter and chocolates in a bowl set over a pan of simmering water, stir until melted. Let cool slightly.
Whisk together the flour, baking powder, and salt and set aside. In a separate bow, whisk sugar into the chocolate mixture. Add eggs and vanilla and stir until smooth. Add flour mixture until well mixed.
For the Filling: Stir together all the ingredients unitl well mixed.
Pour ⅓ of batter into pan evenly. Spread the filling of about 1 tablespoon each about an inch apart on top of the batter. Pour remaining batter on top. Place remainder of filling on top.
With a butter knife, swirl the filling into the batter.
Bake for about 40 minutes.
Recipe by
BargainBriana
at https://bargainbriana.com/peanut-butter-swirl-brownies/