Strawberry Crunch Bars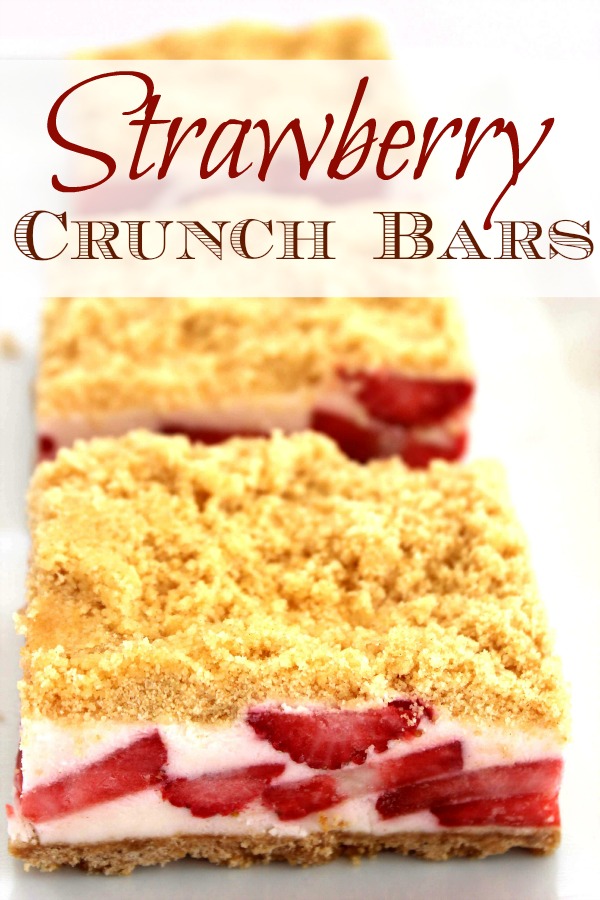 15 oz Sugar Cookies
½ cup Sugar
6 tbsp melted Butter
8 oz softened Cream Cheese
1 cup Heavy Cream
1 lb Strawberries
Grease 9x13 baking dish.
Preheat oven to 325.
Crush 10 oz of sugar cookies in food processor.
Add 6 tablespoons of melted butter and pulse until blended.
Press mixture into bottom of prepared pan.
Bake for 30 minutes.
Set aside to cool.
Wash, hull and slice strawberries.
Whip heavy cream with sugar until peaks form.
Add in softened cream cheese and mix until blended.
Fold in sliced strawberries.
Spread mixture on top of cooled crust.
Crush remaining sugar cookies in blender and sprinkle over top of pan.
Cover and place in freeezer.
Remove from freezer about 15-30 minutes prior to serving time.