Recipes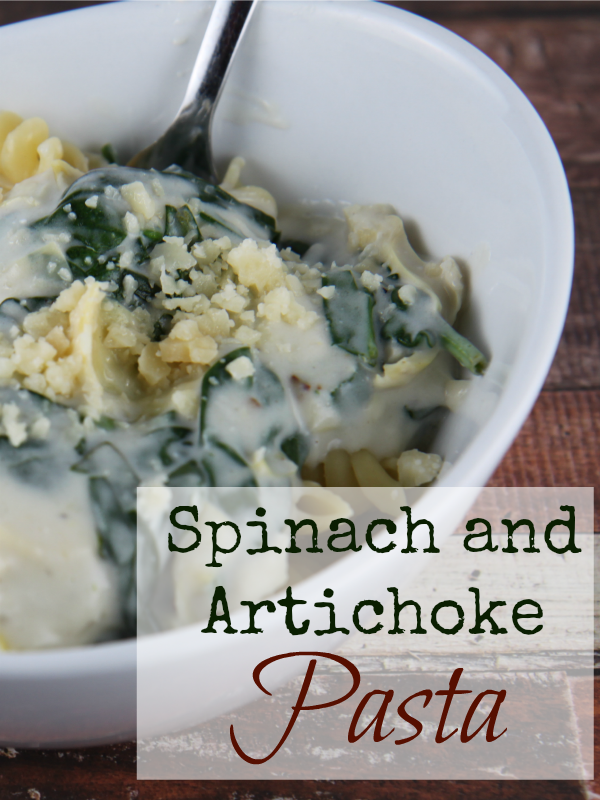 8 ounces of pasta (I used penne and rotini)
2 tablespoons butter
2 cloves garlic
3 tablespoons flour
2 cups milk (or almond milk like I used)
4 ounce cream cheese, room temp
¼ cup parmesan cheese
½ cup mozzarella, shredded
14 ounce artichoke hearts, coarsley chopped
8 ounce spinach
salt and pepper to taste
Cook pasta per directions.
Melt butter, add garlic and cook for about a minute. Sprinkle in flour and cook for a few more minutes while stirring. Add milk and stir until it thickens up. Should just be a couple of minutes.
Add cheeses and cook a couple more minutes.
Add artichokes and spinach.
Cook until spinach wilts.
Season with salt and pepper.