Easy Cheese Dipping Sauce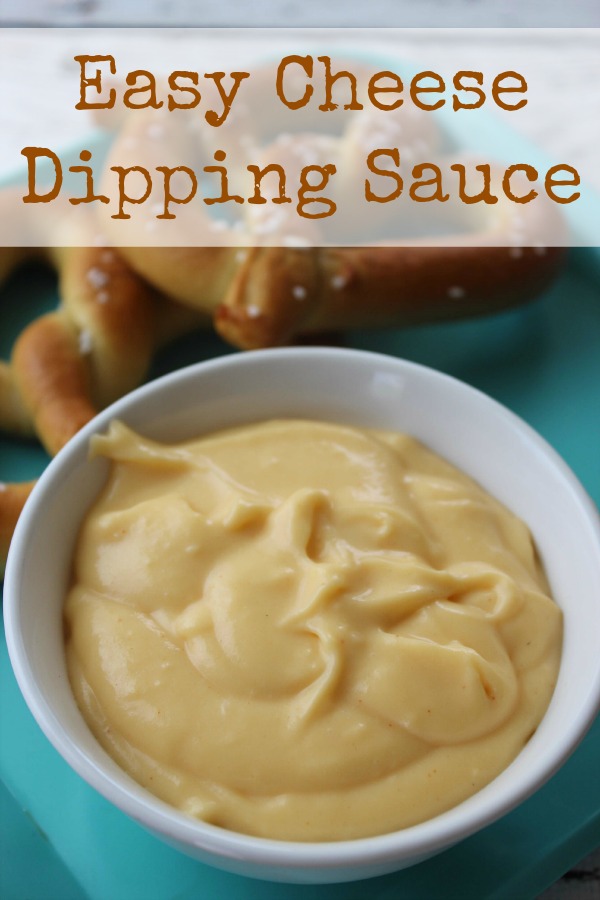 2 cup Milk
¼ cup Butter
¼ cup Flour
2 cup shredded Sharp Cheddar Cheese
Salt & Pepper to taste
Allow milk to warm to room temperature.
Melt butter in a saucepan over medium heat.
Sprinkle flour over melted butter while stirring to form a roux. Then cook for several minutes.
Gradually add milk to roux while whisking to form a well blended mixture.
Cook about 5 minutes until thickened.
Gradually add in the cheese while stirring constantly until it is melted and smooth.
Serve hot.
If you would like to spice things up add 2 teaspoons hot sauce and 1 teaspoon chili powder.
Recipe by
BargainBriana
at https://bargainbriana.com/easy-cheese-dipping-sauce/