Pineapple Delight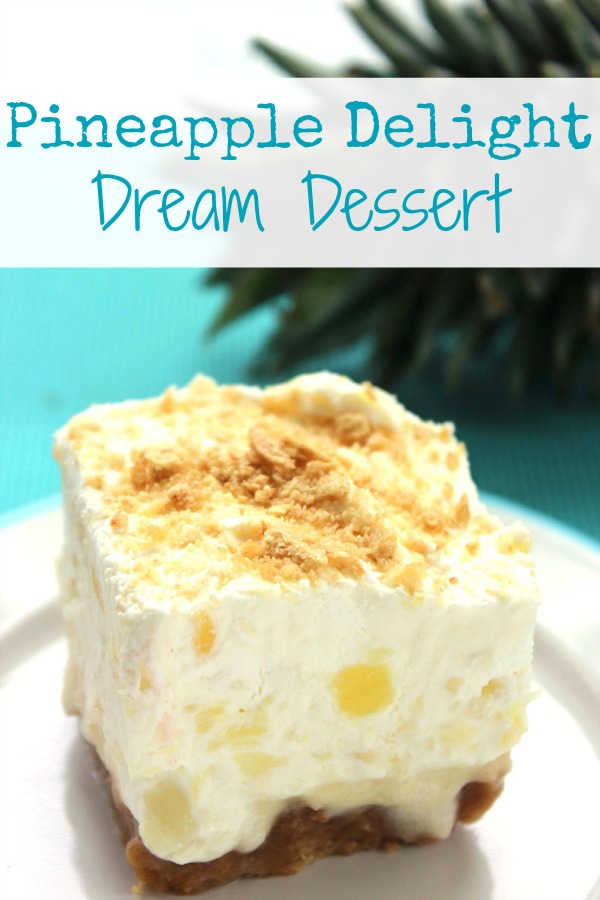 18 crushed Graham Crackers (about 2½ cups)
½ cup melted Butter
½ cup softened Butter
2 cup Powdered Sugar
2 Eggs
1 tsp Vanilla
14 oz Crushed Pineapple
2 cup Whipped Cream
Preheat oven to 325.
Crush graham cracker and add melted butter.
Press mixture into an 8x8" baking pan.
Bake 10 minutes.
Allow to cool.
Cream together softened butter, eggs, vanilla and powdered sugar.
Spread mixture over the cooled crust.
Bake 15 minutes.
Allow to cool completely.
WHip cream until stiff peaks form.
Drain juice from pineapples and fold pineapples into whiped cram.
Spread mixture over pan.
Garnish graham cracker crumbs.
Refrigerate and serve cold.