Copycat Starbucks Pumpkin Spice Frapp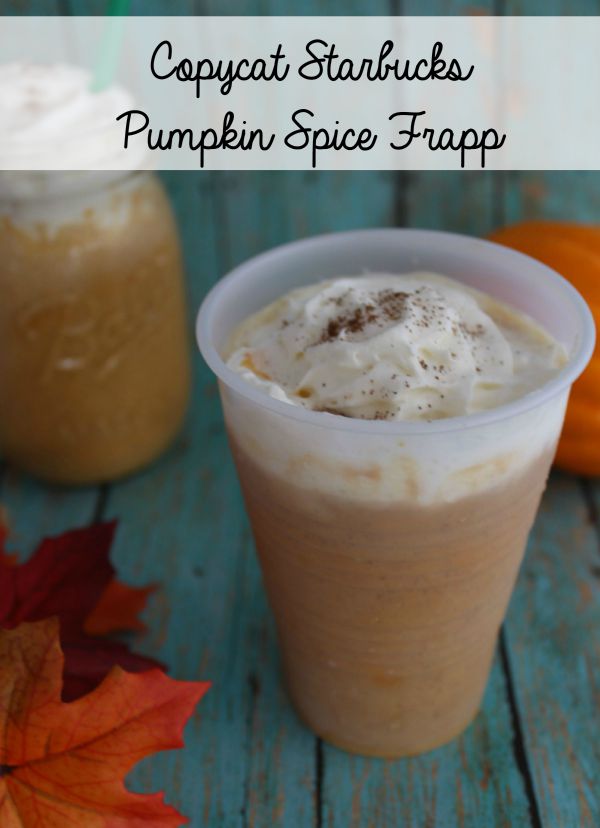 1 cup low fat milk
½ cup Vanilla Ice Cream (Strong coffee for Coffee based drink)
¾ cup canned pumpkin
¼ to ½ cup simple syrup - or to taste*
1 teaspoon pumpkin pie spice or All Spice
1 to 2 cups crushed ice
 Redi Whip
 Pumpkin pie spice for garnish
Pour the first 5 ingredients into a blender. Mix on medium until thoroughly combined.
Add ice and blend until the frappuccino is smooth and without chunks of ice. Top with whipped cream and a sprinkle of pumpkin pie spice.
Enjoy!!
In a medium saucepan combine ½ cup of sugar and ½ cup of water.  Heat on medium until sugar is dissolved.
Recipe by
BargainBriana
at https://bargainbriana.com/copycat-starbucks-pumpkin-spice-frapp/