Caramel Apple Taquitos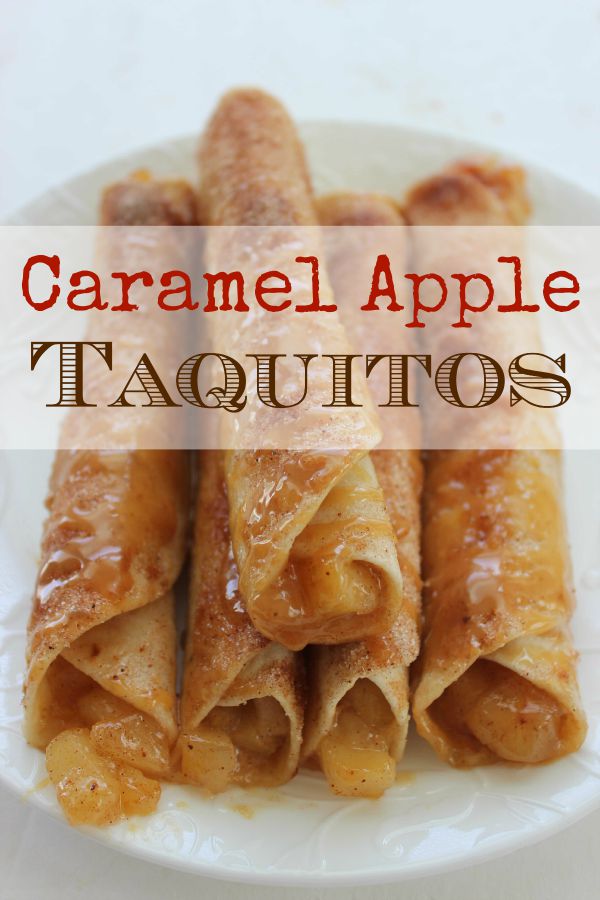 12 Flour Tortillas
5 oz Caramel Sauce
20 oz can Apple Pie Filling
¼ cup melted Butter
¼ cup Sugar
1 tsp Cinnamon
¼ tsp Nutmeg
Preheat oven to 350.
Butter a 9x13" dish and set aside.
Combine Sugar, cinnamon and nutmeg in a shallow dish and mix well. Set aside.
Chop pie filling into small size pieces.
Microwave tortillas for 20 seconds to soften.
Pread tortilla with thin layer of caramel sauce.doen the middle.
Cover caramel with diced apple filling.
Roll tortilla and place in prepared dish.
Brush with butter and sprinkle with sugar mixture.
Repeat with remaining tortillas.
Bake for 15 minutes of until golden aand bubling on ends.