Old Fashioned Chocolate Chip Bread Pudding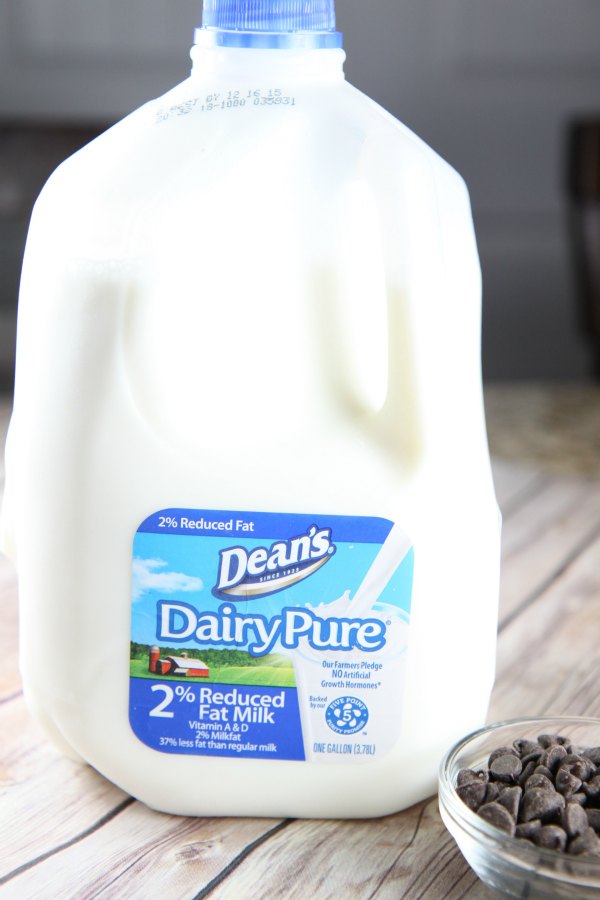 2 cups DairyPure milk
¼ cup butter
2 eggs
½ cup sugar
1 teaspoon ground cinnamon
6 cups of bread cubes (approximately 6 slices of bread)
½ cup semi-sweet chocolate morsels
Preheat oven to 350 degrees.
In a saucepan heat milk and butter until butter is melted.
In a large bowl, mix eggs, sugar, cinnamon until well mixed. Then add in bread cubes and chocolate morsels.
Stir in milk and butter mixture.
Pour into a greased baking dish. (8x8 square or a round)
Bake for 40 - 45 minutes uncovered.
Recipe by
BargainBriana
at https://bargainbriana.com/old-fashioned-chocolate-chip-bread-pudding/