Chesapeake Crab Burger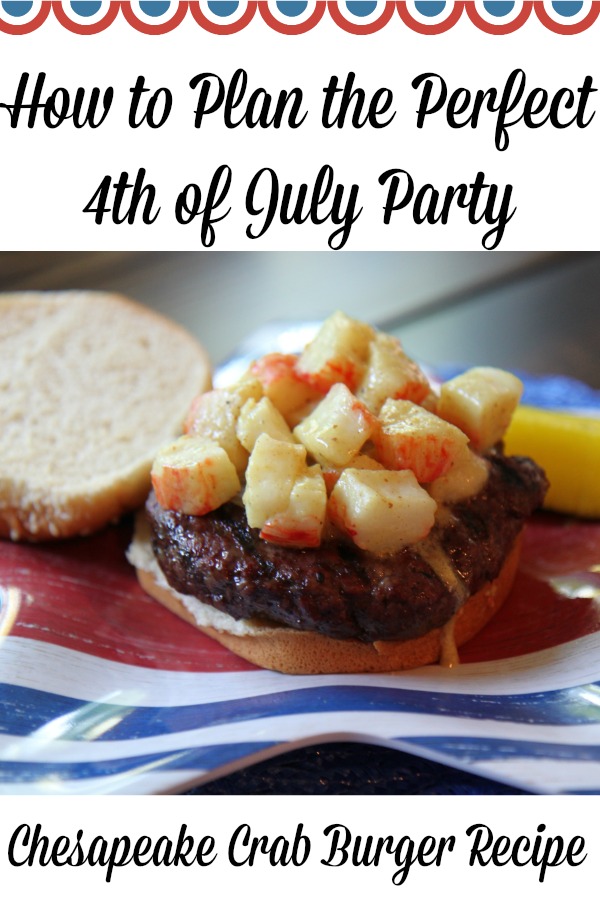 1 lb ground beef
1 egg
1 tsp ground black pepper
1 tsp salt
4 kaiser rolls
1 Tbsp olive oil
1 large shallot, minced
2 cloves garlic, minced
pinch kosher salt
pinch black pepper
¼ cup seafood stock
3 Tbsp Dijon mustard
½ lb crabmeat
2 Tbsp butter
Gently mix together ground beef, egg, salt and pepper. Shape into 4 burgers.
Place on grill over moderate heat and grill for 5 minutes. Flip and cook for an additional 5 minutes or until internal temperature reaches 160 degrees F.
While burgers are cooking, sauté shallot and garlic in a sauce pan until shallot is translucent. Add seafood stock to deglaze pan, allowing to reduce for 15-30 seconds.
Add mustard, salt and pepper and bring to boil.
Add crab meat and heat for 2 - 3 minutes on medium heat. Remove from heat and add butter stirring gently.
Place burgers on the rolls and top with crab sauce.