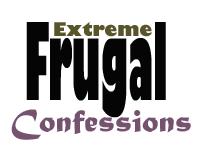 Extreme Frugalness. Tight, cheap, stingy? You know what I'm talking about and personally, I love it.
fru·gal
– Practicing or marked by economy, as in the expenditure of money or the use of material resources.
ex·treme
– Most remote in any direction; outermost or farthest: the extreme edge of the field.
– Being in or attaining the greatest or highest degree; very intense: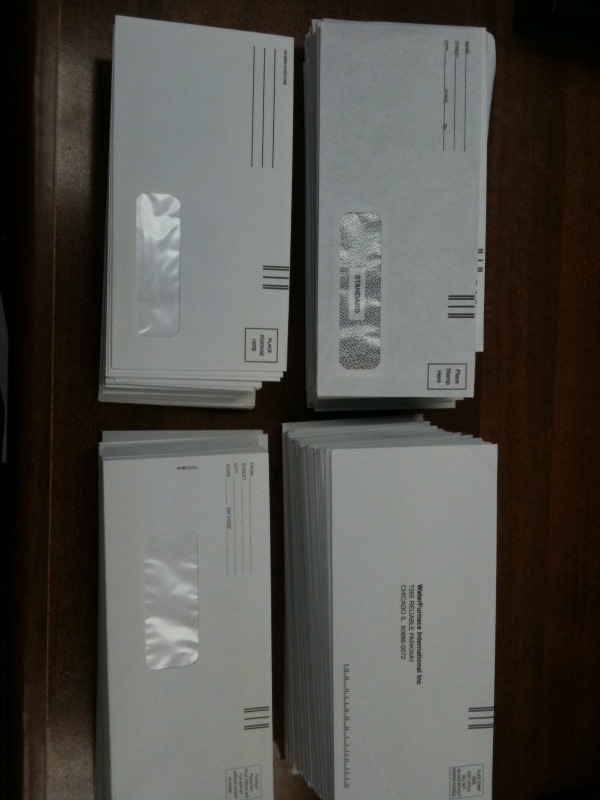 Yep, I keep every single envelope I receive. I pay most bills online or will make one giant payment for a series of invoices. So we have quite a few leftover in our professional and personal stash.
So what to do with these?
I use them for sending notes to teachers, employees, mailing out other bills, etc!
Any other ideas for me as I'm getting quite a stack the more we pay bills online!
Now it's your turn.
You know you have a confession to make. To what extremes have you gone to save a buck this week or in the past?
Link up or leave a comment. Leave it anonymously if you want – we won't tell!