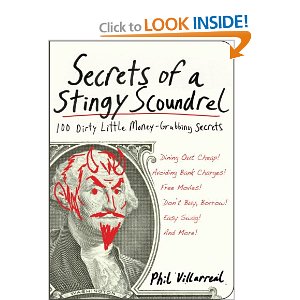 I have one hilarious and informative book to giveaway: Secrets of a Stingy Scoundrel: 100 Dirty Little Money-Grubbing Secrets
.
Please fill out the form to enter. I will NOT use your address for anything else but I will be choosing a winner tomorrow at noon and I want to be able to ship out ASAP because I'm clearing out my house! :)
Giveaway ends 12/23/2010 at 12 p.m. EST and prize will automatically be shipped out to the address listed on the form. You will not receive these items before Christmas.
Loading…