This is sponsored content. All thoughts and opinions are my own.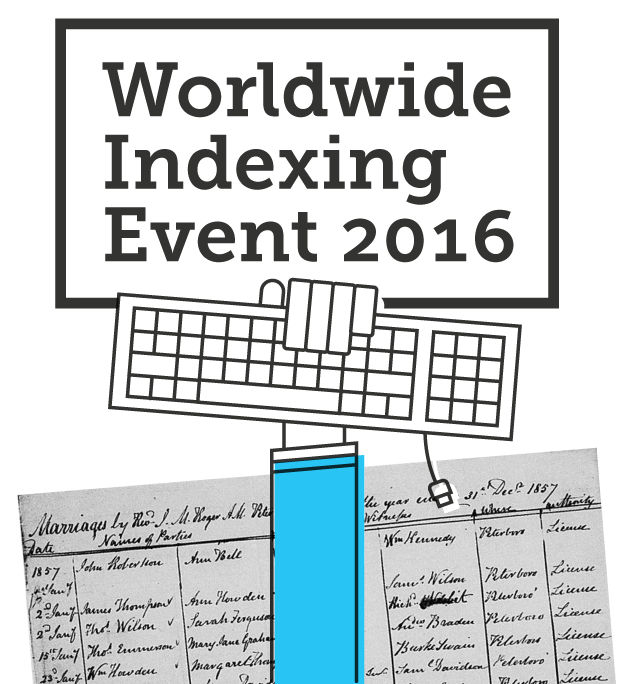 I have been fascinated with genealogly since I took a summer enrichment class when I was in elementary school. This was before the internet and all of the cool databases that are available now. It's amazing how much easier it is to connect and gather this information on the internet. This makes the "Worldwide Indexing Event" is exciting!
From July 15-17, FamilySearch International will sponsor the third annual "Worldwide Indexing Event," bringing 72,000 people from around the globe together online during a 72-hour event to save the world's records by making them searchable to the public.
During the 72-hour indexing period, volunteers participate by downloading the FamilySearch software and completing as many names as they would like.  Anyone with a computer and internet connection can join.
Volunteers have made over one billion historic records searchable online since FamilySearch introduced online indexing in 2008. The demand for indexed records continues to grow as millions of historical records worldwide are added every year.
To join 72,000 teammates in saving the World's records, visit https://familysearch.org/worldsrecords.
FamilySearch International is the largest genealogy organization in the world. It is a nonprofit, volunteer-driven organization sponsored by The Church of Jesus Christ of Latter-day Saints. FamilySearch and its predecessors have been actively gathering, preserving, and sharing genealogical records worldwide for over 100 years. Patrons may access FamilySearch services and resources free online at FamilySearch.org or through over 4,921 family history centers in 129 countries.
Did you enjoy this post? Find more money saving tips here.