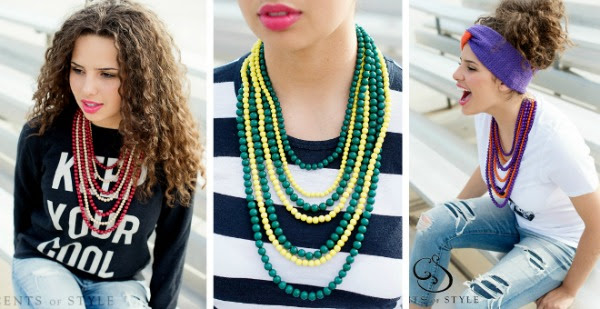 Today's Fashion Friday deal is college game day colored accessories for 55% off and FREE shipping! Use coupon code GAMEDAY.
We have 5 different items on sale- a "game day" custom graphic tee, long beaded necklace, short beaded necklace, jersey infinity scarf, and knit head wrap. Each, excluding the shirt, comes in about 18 different two tone college colors. This is the perfect way to fashionably show you are a fan. All items are under $15 shipped, with some under $9 shipped.
Get this deal here: Fashion Friday 55% off and FREE Shipping
Want to save loads of money shopping online? Check out the latest online shopping deals.