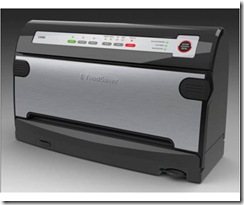 FoodSaver has a great deal on the Smart Seal V3485. It is just $80 shipped when you use coupon code 90FEAAA at checkout. I used mine for freezing a ton of corn this summer and it was so handy! This one is a step or two ahead of what we have.
Includes:
1 – 11"x 10′ Roll
5 – Gal Bags
2.25 Qt Marinating Canister
1 – Quart Round Canister
24oz. Lunch and Leftover Container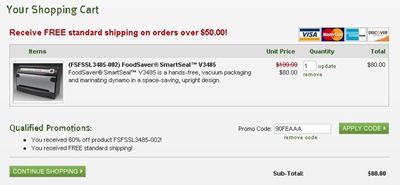 Thanks, Jane!