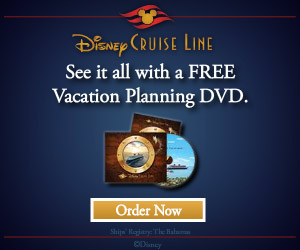 Planning a trip for a  Disney Cruise soon? You can sign up to get this FREE Disney Cruise Line Vacation Planning DVD. There is sooo much to learn when you cruise Disney, so you will need this!
Each Cruise Planning Tool showcases:
What's included on a Disney cruise
An overview of Disney Cruise Line destinations
An inside look at our ships and ports
Information on dining, activities, staterooms and much more
Check out the FREE Samples and Offers Page to find even more freebies. This page is continually being updated!