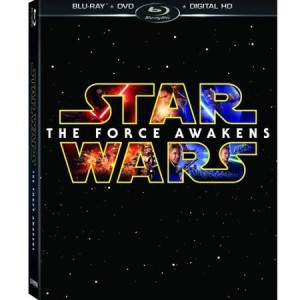 New users to TopCashBack can get the newest Star Wars movie on Blu-ray for FREE after cash back! Here's How:
Visit Walmart through TopCashback, purchase a 'Star Wars: The Force Awakens' (Blu-ray + DVD + Digital HD) movie while it's priced at $19.96 and within seven days $22 cashback will post in your TopCashback account. Join Rey, Finn and BB-8 as they try to escape the evil destructions caused by the savage Kylo Ren!
In-store pick-up is free at any of Walmart's many locations. The $22 should cover the cost of the sci-fi flick and any sales tax you may possibly incur, effectively making it a phenomenal freebie. Now's the moment to make one of the top grossing films of all time part of your movie collection.
Within 21 days the $22 will turn payable in your TopCashBack account and can be credited straight to your checking or PayPal account. Alternatively you could opt to be paid in an Amazon .com Gift Card or American Express® Reward Card, which with their 3% bonus would mean you'd get $22.66 instead of $22.
Make sure: Transactions must only contain one 'Star Wars: The Force Awakens' (Blu-ray + DVD + Digital HD) movie priced at $19.96 to ensure $22 cashback is credited to TopCashback accounts. If another item is purchased or additional items are purchased at the same time, the cashback amount awarded will be 8% or less (depending on the item(s) purchased) instead of $22.
– open until 11:59pm PT on Sunday, April 10, 2016
– available while the product's price is $19.96; if this price changes, the deal is over
– subject to supplies and pick-up availability
– applicable for online sales only, for purchases made directly after clicking through TopCashback.com
Get this deal now here —>>> TopCashBack


Want to save loads of money shopping online? Check out the latest online shopping deals.