I've just had the Motorola Xyboard for a couple of weeks now and I'm still trying to adjust to a Android based system as I'm used to another phone operating system. There are definitely things I enjoy about the Android system.  There are other things I don't know and need more instruction on.
Since I'm new to Android and the Xyboard, I thought I'd hit up one of the FREE Verizon Wireless Workshops. These are available online or in-person at Verizon Wireless retail locations. While we did have training while in Chicago for the Verizon Wireless Savvy Saver Kick Off, reinforcement of some of the items discussed has been very handy.
For example, I couldn't remember how to check to see what programs were running. One of the tips from the online workshop was how to see what program are running and to close those programs. My memory was instantly jogged!  FYI, tap the lower right hand corner to see what programs are running.
If you have a new product or just want to maximize the use of your Verizon Wireless device, you should consider attending one of these FREE workshops.  These workshops are available for anyone.
Have you attended a FREE Verizon Wireless Workshop? How was your experience?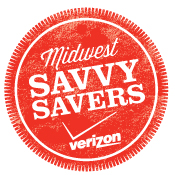 Disclosure: I am participating in the Verizon Wireless Midwest Savvy Savers program and I have been provided with a wireless device and six months of service in exchange for my honest opinions about the product. Learn more on how I disclose on my Disclosure Policy page.