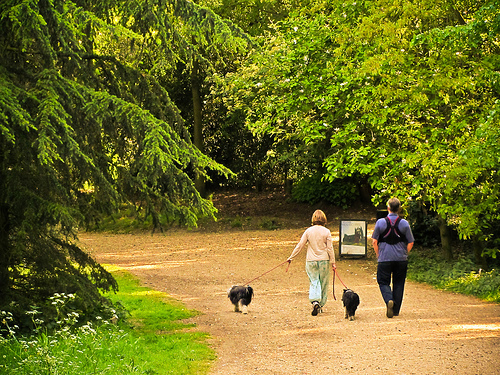 Bored with your same old exercise routine?  You don't have to be a slave to the treadmill all the time just to get a good workout!  On one of your lighter days, you can try several different fitness activities to get your heart rate going and feet moving! Here's my list of ideas to help get you out and active:
Play pitch and catch
Walk a dog
Walk or Jog with your kids at the park or in the neighborhood
Swing
Rock Climb
Play a sport: basketball, soccer, volleyball, softball, board sports, etc.
Swim
Dance!
These are just a few of my ideas.  Don't be afraid to get out and move!  Although it may seem childish these activities can help you stay motivated in your regular fitness routines and you may even encourage a little one to join in on your fun!
When I was younger I loved to jump on the trampoline and do flips off the diving board.  I'm now 22.   When I was in high school I stopped jumping on the trampoline or going off the diving board because I thought I was 'too old' or I 'too cool.'  Last summer I tried all my all tricks on the diving board and even did a few flips on the trampoline.  It was exhilarating!  I'd like to encourage you at any age to play, move, be active!  It's fun.
What are your favorite fitness activities?