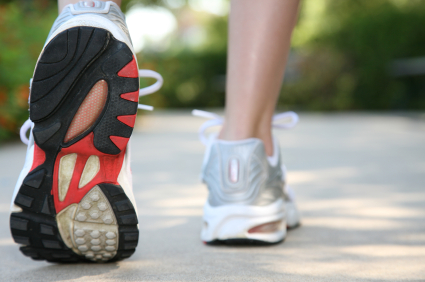 This is the 16th Week of my 'Get Fit Friday' series and I personally have hit a wall.  How have you been doing on your health & fitness goals?
Most weight loss programs suggest that you seriously track your eating and exercise routines for at least 20 weeks to see actual, lasting results.  Typically, when I begin or restart my exercise routines, I map out 20 weeks on my calendar.  I set goals for these weeks and plan incentives for every 4 or 5 weeks.
I'm assuming almost everyone has these "down times" like I have been experiencing recently.  With additional stress and spring break behind me I have avoided the gym for too long this time.  So today for Get Fit Friday I am revisiting my goals and mapping out my next 20 weeks!  This should put me in great shape just in time for my college graduation toward a Health & Fitness degree from Purdue University.
In addition to mapping the 20 weeks and revisiting my goals, I like to take extra time to think about what motivates me.  I use very personal internal motivators to keep me going back to the gym.  Sometimes I gain extra motivation from observing others or from things I see around me, but I am very certain that if I truly want to change or make improvements in my life, the continuous inspiration must come from within.  What motivates you?
Although I feel bad for the weeks I took off, I'm not going to hold it against myself because that will only put me back further.  Today I'm going to go outside and enjoy a long run.
Get Fit Deals: