The following content is sponsored by Target. All thoughts and opinions are my own.
The first day of school is right around the corner. Many of us go through the same old routine to get ready for school. It doesn't have to be boring. Celebrate back-to-school easily at Target with new styles, new routines, and new products.
Hacks to Make Back-To-School Shopping as Easy as ABC
Save.
One of the best ways to save on back-to-school supplies is to start early. Don't wait until the last minute when you don't have time to compare prices. As soon as we start seeing school supplies in stores is when we start purchasing items we know we will need.
Stock up.
Stock up on those school supply items when they are on sale. Many of the items on the list, you will need to refill or refresh during the school year especially notepads, folders, pencils, glue and glue sticks. Make sure to store in a special spot so they are easily accessible during the school year. This also helps you to remember what you have on hand. Take it from me, I've forgotten about deals I have purchased ahead of time way too many times.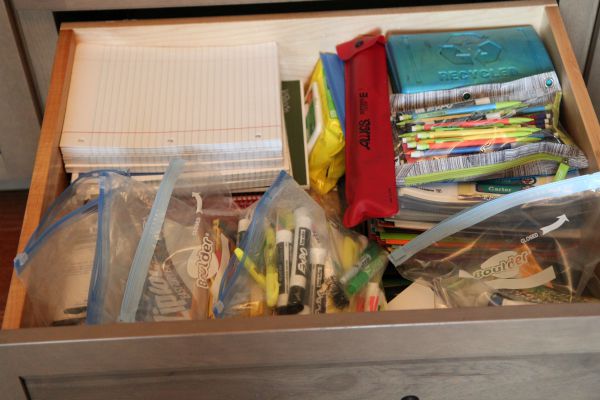 Shop Online. 
Back-to-school shopping doesn't need to be a frustrating scavenger hunt for the exact perfect supplies that a child needs for school. Target carries all the national brands at a great value to make it simple for families. This year, Target has a new tool that will help you shop the supply list – School List Assist. School List Assist is an online destination built specifically to make finding the right supplies as easy as 1-2-3.
How School List Assist Works
Pick a delivery method – pick up in-store or ship to your home.
Search and browse by category to cross off all the items on your list.
Sit back and enjoy all your free time when your shopping is done and brag to your friends! (Pssstttt…you might tell them your secret!)
Back-to-School Homework Station.
Remember, when you purchase back-to-school supplies to replenish any items that you will also need for homework. We keep pencils, colored pencils, erasers, scissors, and glue for easy access during homework time. Homework time is stressful enough to be irritated when you can't find a sharpened pencil.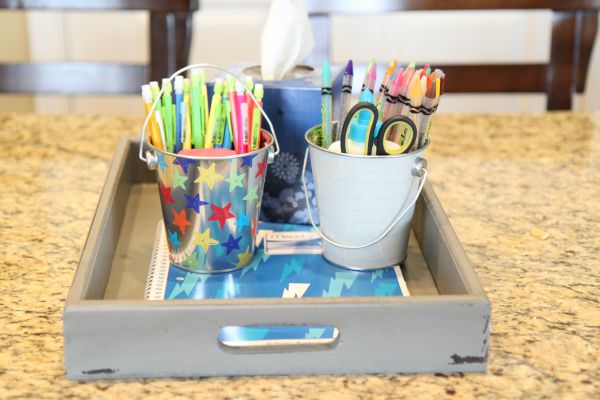 Target is my happy place so it is only fitting that Target simplifies back-to-school prep while making it awesome and fun with a unique variety of products. Target makes going back to school easy.

Share some of your favorite back to school hacks with us in the comments!

This post is sponsored by Target. #TargetBTS2015 Rest assured, this post was written by me and was not edited by the sponsor. Read more on my Disclosure Policy.