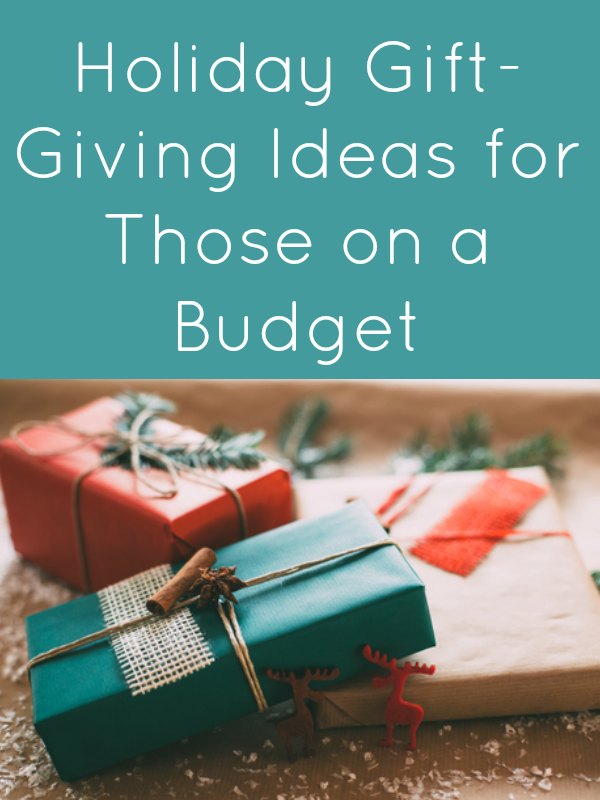 The holidays are hectic, not to mention expensive. Do you go on a lavish gift-giving spree for family and friends every year? Does the thought of how you're going to afford another round of gifts this year throw you in a panic? Of course, you could draw names from a hat or put a limit on how much everyone can spend. Or, maybe this is the year you put a "buy nothing" policy in effect, or just buy one present for the entire family. Let's take a closer look at your holiday gift-giving options:
Try a 'Buy Nothing' Policy
One way to handle holiday gift giving is with a buy-nothing practice. That doesn't mean no gift-giving; it just means going with alternative gift ideas such as handmade items, gifts of service such as babysitting coupons and personalized gifts with special meaning for the recipient. For example, bake someone his or her favorite baked goods—this is individualized, heart-felt and meaningful. Handmade beeswax candles, special cards made from recycled or handmade paper and framing a special photo or old card are more ideas. You could also run a white elephant gift exchange (where everyone brings something they no longer need and gets to pick from a pile of "re-gifts").
Buy a Group Present for Your Family
When planning gifts for your own family, one present everyone can enjoy together may be a better, longer lasting investment than a lot of individual gifts just for the sake of having a lot of presents to open. That's where family gifts make sense—they enable everybody to celebrate and receive without going overboard. You could go on a family vacation to Disney or buy an inground swimming pool. These are great gifts for everyone to enjoy, and they last longer than just the holiday season, too.
For Another Family
When you are close to another family but can't or don't want to buy individual gifts for everyone, a family gift shows you care. Grandparents or siblings may have several families to think of, and it's just not possible or practical to gift each and every person. The American Grandparents Association suggests family gifts such as a picnic backpack with table service for family outings, personalized wall art depicting each family member, or a family membership to a cultural institution like a museum or zoo. This is a good way to make gift giving meaningful and special and keep gift giving costs down in large families.
More Group Gift Ideas
PopSugar's Holiday Gift Guide includes gifts that the whole family will enjoy such as gaming consoles, popcorn makers, foosball tables and karaoke machines. Other fun family gifts include sets of photo plates with favorite family photos instead of china patterns and Apple TV to meld TV with streaming photos, Netflix and YouTube for the whole family to enjoy together.
Whether you love or dread the holiday hustle and bustle, try one of these strategies rather than trying to fill Santa's sleigh with a bunch of gifts for everyone. It may become your new holiday tradition.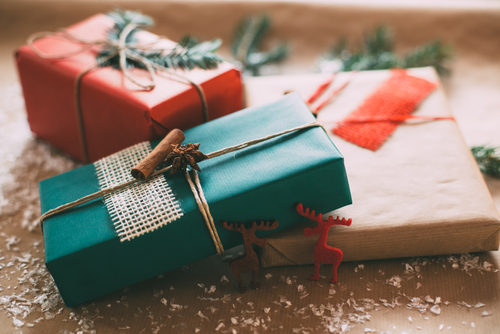 Did you enjoy this post? Find more money saving tips here.