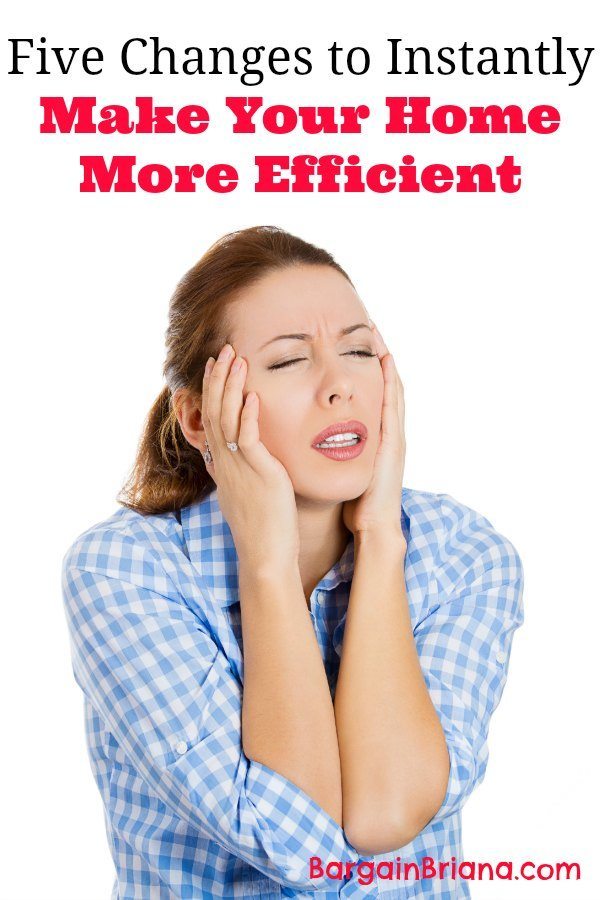 When it comes to an efficient and well-ordered home, it doesn't just happen. You have to do a little work in order to help your home work for you and not against you. An efficient home can make your days go smoother and help you stay on track with the variety of things you are trying to accomplish each and every day. Check out these changes you can make to your home in order to make it work better for you. Making your home more efficient is not all that tough after all.
Rearrange to Follow Traffic Flow
Take a good look around your home. Is the furniture arrangement efficient and workable? Walk from your front door to your back door and through each room. Are there obstacles that impede the natural flow of traffic? If so, rearrange your furniture to work with the flow in your home. The easier it is to move through your home, the more efficiently it can be done.
Set Up an "Out the Door" Area
One thing that usually hangs up families and kills the efficiency of a home is that time when everyone is rushing out the door. Kids are searching for their backpacks and shoes and jackets to go to school, Mom or Dad are looking for the things they need to get out the door for work. Put everything in a central location so everyone can quickly and easily find their stuff and go.
Create an "out the door" area in your home. It could be near the back door or in a mudroom. This go-to area should include a place for shoes, coats, bags, and other necessary items.
If you want a ready made option, this one on Amazon is great. Not only is it all inclusive, it also is priced nice for a tight budget:
[easyazon_block add_to_cart="default" align="center" asin="B004XVJIVY" cloaking="default" layout="top" localization="default" locale="US" nofollow="default" new_window="default" tag="rodso-20″]
Hang Up Coats and Bags
Coats and bags (purses, backpacks) should have a place where they can be hung up and put out of the way. Attach a rack with hooks to the wall in your mudroom or your "out the door" area so everyone will have a place to hang up their things. Getting everyone into the habit of hanging coats and bags here means that family members can quickly find what they need, especially when it's time to leave the house.
Hang Up Keys
Are you constantly losing your keys? Create a place to hang keys so you know exactly where they are at — or at least where they should be. The key rack can be right inside the back door so the last thing you do is grab your keys as you walk out the door. If this isn't feasible, find another spot that works with the flow and efficiency of your home.
Create a Mail Center
Does mail come into the house then disappear? If so, it's time to create a mail center. Mail contains important materials and bills that must be taken care of in a timely manner. Keeping the mail in order is an important part of an efficiently run home.
Use the normal traffic flow of your home to help you determine a good spot to create a mail center. A small desk that makes use of compartments to hold incoming and outgoing mail and also allow you to separate mail items is ideal. This mail center should also hold envelopes and stamps so you can easily take care of bill payment, correspondence and other mail.
Make your home work for you — not against you. Making your home more efficient is not a tough thing to do. Simply incorporate these ideas and look for other opportunities as well!