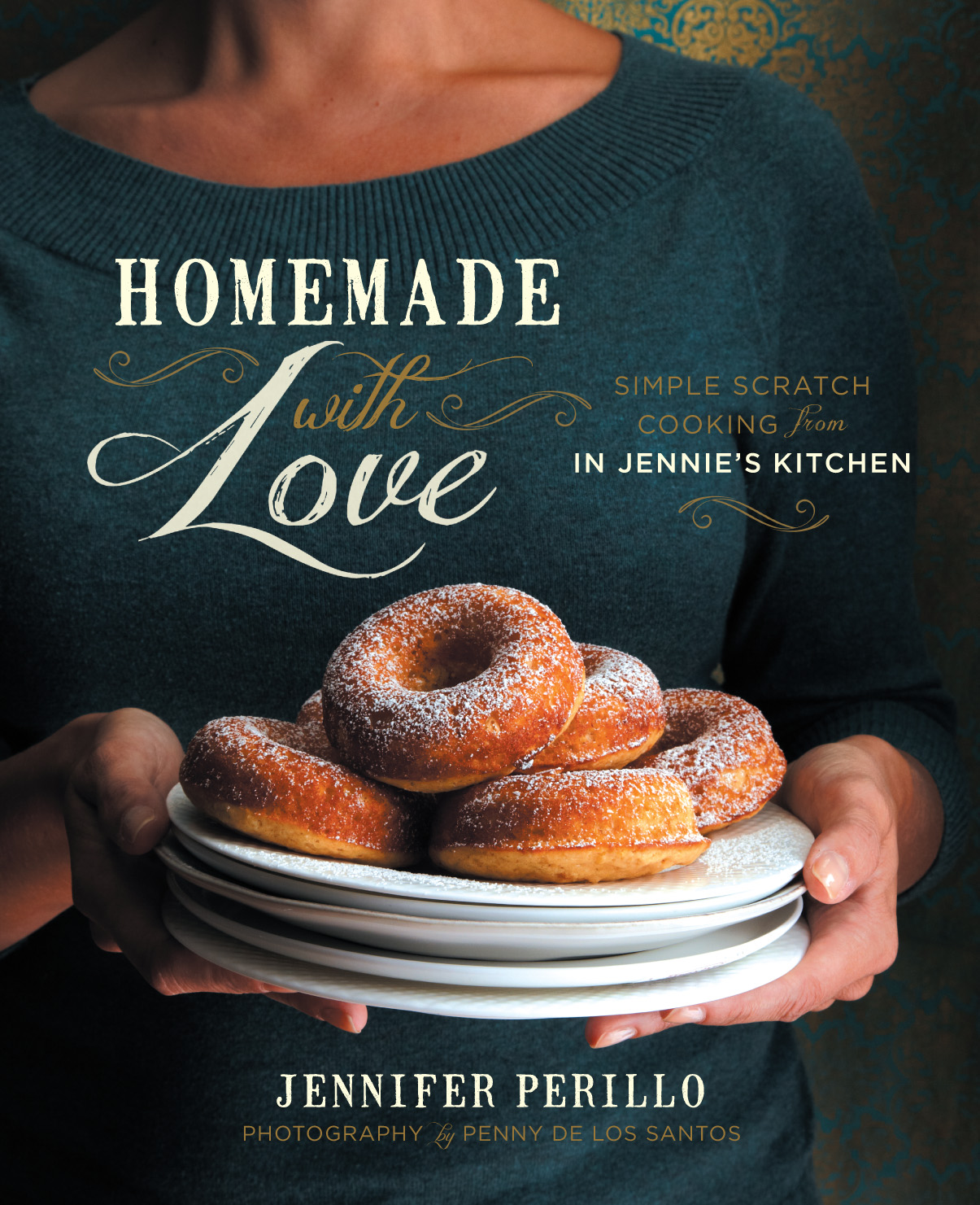 I have an obsession with cook books. I love to buy and display but often I don't get around to actually using them beyond browsing the beautiful pictures.  My youngest daughter seems to enjoy perusing cookbooks as well. As soon as she saw this Homemade With Love, she excitedly screamed out we are going to make doughnuts! The past year, I've tried to cook more items at home and use less convenience meals so this book seemed to be great a fit.
"It's satisfying, simple, and better than anything that will come from a jar or the frozen food section of the supermarket."
This is a quote from the introduction in the book and it really struck me. This is so true as I no longer can even stand the thought of canned soups. I prefer the soups I make myself at home, which are also healthier and cost less money by making from scratch.
Homemade With Love is a beautifully photographed book along with nice thick pages as well as wonderfully written.  To get started, there is a section on setting up a homemade kitchen with the items you should stock in your pantry, fridge, and freezer.
There are so many things I've purchased in box or canned format in the past that can be easily made at home such as all purpose baking mix, granola, nut butters, marinara, and many more. I've been experimenting with my own homemade items such as vanilla caramel coffee creamer  and it is much more satisfying.
I'm excited to get started on these homemade recipes! Many of which look super simple but delicious. First on the list will be the Lemon Buttermilk Doughnuts for Sof!
Read more reviews from Bargain Briana or at the Buzz by Bargain Briana.
I received a copy of this book in order to facilitate this review. Post was written 100% by me and was not edited by the sponsor. Read more on my Disclosure Policy.