Recyclebank is a rewards program whose mission is to inspire others to take actions that will have a positive impact on the environment. When you make those actions, you can earn points to use for rewards. Rewards include products, discounts, coupons (including printables), or donations to support environmental education in schools.
So how do you get started?
First, you will need to sign up for Recyclebank.
Once you are registered, head over to the Earn Tab to start earning points!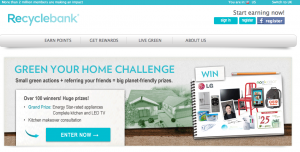 You can earn points from Recyclebank in a variety of ways. This includes home recycling, using points code on specially marked packages, by learning (Learn & Earn), referring a friend, or completing a certain online action. These update often so you will need to check in or view your occasional emails from Recyclebank to participate in the new offers.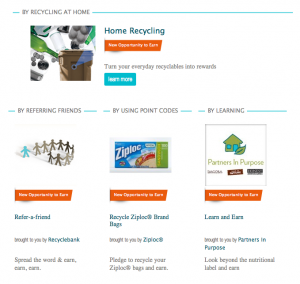 Currently there are numerous ways to earn points and many opportunities in the Recyclebank Green Your Home Challenge.  This took me a few minutes to understand but you need to click on "Enter Now."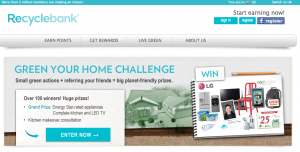 Once you get to the Green Your Home Landing Page, you will see a blueprint of a home. Click on that to start earning points.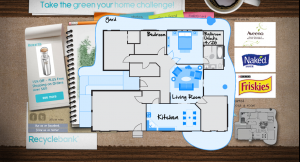 You will want to go through each room and click on the the "[+]" signs to get additional information and complete the task. These are very quick and easy to do and you can rack up quite a few Recyclebank points by doing so. Every few days a new area will unlock with more learning and earning opportunities for you.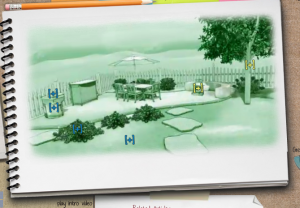 Just start exploring the "Earn" area to learn about all the fun ways to earn FREE Recyclebank points.
Once you've earn points, you can redeem those for rewards. You will need to head to the Get Rewards area. There you can decide what you want to spend your points on. There are daily deals as well as Earth Day reductions too so keep your eyes out for those!

Do you use Recyclebank? What's your favorite reward?