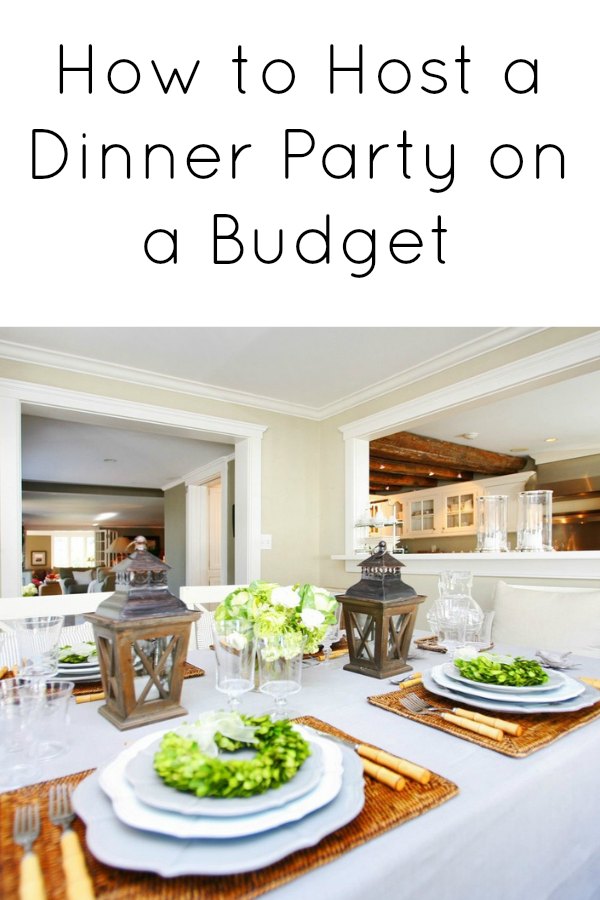 Photo Source: Zillow
Nighttime soirees are typically fancier than daytime hangouts, and often require a lot of prep work. Some hosts mistakenly assume they must spend a lot of money to make a good impression on dinner guests. However, it's fully possible, and financially smart, to throw dinner parties without overspending.
To get started on your budget-friendly event, consider these low-cost alternatives to traditional party elements – including invitations, food, drinks and décor.
Design your own invitations
Paper cards are great for scrapbooking memories, but electronic invitations are the inexpensive and eco-friendly alternative. Save snail mail for big holidays and stick to sending e-vites for small, intimate gatherings. Paperless Post offers hundreds of cards, including customizable options, at a low cost or free of charge. Opt for a minimalist design, but make sure to include basic information like time, date, location, dress code and menu items, in case one of your guests has a food allergy to avoid.
Cook from scratch
Hiring a caterer saves a lot of time and energy, but also wastes a lot of money. And what if you don't enjoy their cooking style or food choices? Your best bet is to cook at home and enlist friends to help prepare various dishes. Make sure to plan and shop ahead of time since you're more likely to forgo the budget when scraping together ingredients at the last minute. Save coupons and weekly grocery newsletters to capture the most savings when buying food for large groups. Further, encourage guests to bring and share their favorite home-cooked meals, similar to a pot-luck. Then, everyone has their own conversation piece to break the ice.
Buy wine in bulk
Large liquor outlets are great for stocking up on booze. Similar to many other products, buying in bulk typically yields bigger savings than purchasing on an as-needed basis. Consider obtaining memberships to big box stores like Costco or Sam's Club. Depending on the size of your party, the money saved on bulk-store beverages may outweigh associated membership costs.
Drink Tip: To do more with less, mix wine, brandy, triple sec, sparkling water and orange juice. A big pitcher of sangria will satisfy guests throughout the night and keep them from requesting individual specialty drinks that require homeowners to purchase multiple liquor types. Throw seasonal fruits into sangria for added flavoring and garnish.
Create an organic centerpiece
Don't bother with long-stemmed red roses unless entertaining your significant other. Large flower bouquets, while beautiful, can be distracting and block the flow of conversation at the table. Instead, opt for low-level floral arrangements like hydrangeas. Make sure to coordinate themes with centerpieces. Many homeowners synchronize their dinner party themes with the current weather. For example, mason jars full of cranberries or pinecones are appropriate at autumn-inspired dinner parties. Keep in mind, rotating décor equals increased long-term costs.
It's easier to throw an impressive dinner party in an impressive space. Passionate entertainers often consider future parties while searching for their new homes. Buyers and renters looking for homes in Dallas, for instance, might prioritize outdoor patios for year-round entertaining due to the warm Texas weather. Although not always worth stretching the budget for, your next apartment or house hunt might include different must-haves once you consider entertaining for large groups.
These tips can assist with any kind of party – birthdays and brunches included. No matter your theme, don't forget to recycle and reuse prior decorations for future get-togethers.
Did you enjoy this post? Find more money saving tips here.