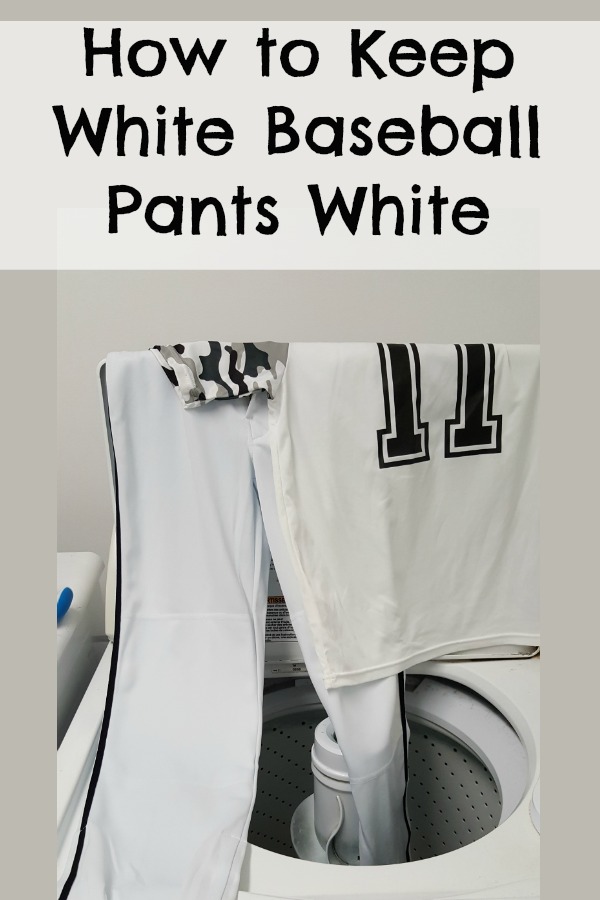 White baseball pants are a frightening prospect for parents. More than frightening, I really have a hatred towards my boys white baseball pants. I've tried numerous things in the past and nothing seems to work beyond scrubbing and scrubbing. Did I mention scrubbing?
With all the scrubbing required, about half way through last summer, I gave up on the white pants. I gave up. When I saw we had white pants in our uniform again this year, there may have been some interesting words used to describe white pants like who picked these white baseball pants? Who is trying to torment me with white baseball pants? I had a very civil monologue with myself about the discussion and possible history of white baseball pants.
There is one aspect about white baseball pants that is positive. It is that you can really tell what boys were diving and sliding all over the place during the game. My son is definitely ones of those that wallows around in the brick dust.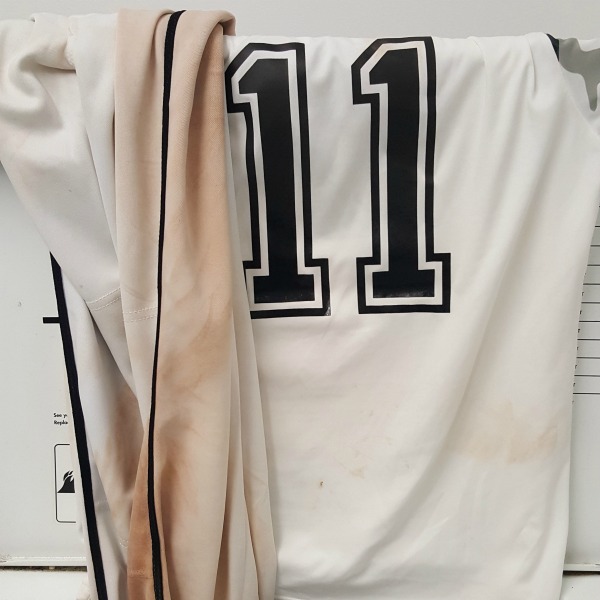 If I had told myself last summer that there was a product that would help the white baseball pants stay white, I would have laughed hysterically at you. I know some of you are probably laughing hysterically at me right now. Anyway, there is a product that I just tried after our most recent game. Honestly, I didn't think it would work. I was super skeptical.
The product is all Powercore Pacs Plus. Due to this upccoming blog post, I had all Powercore Pacs Plus in my possession and decided to give it a whirl. First, I did just a rinse of the pants and the shirt in cold water to get all the loose stuff out. Then I simply threw one of the all Powercore Pacs Plus which restores whites and protects colors into my washing machine. Washed on cold.
Amazing results with glowing white pants. Say what?! It's a laundry miracle!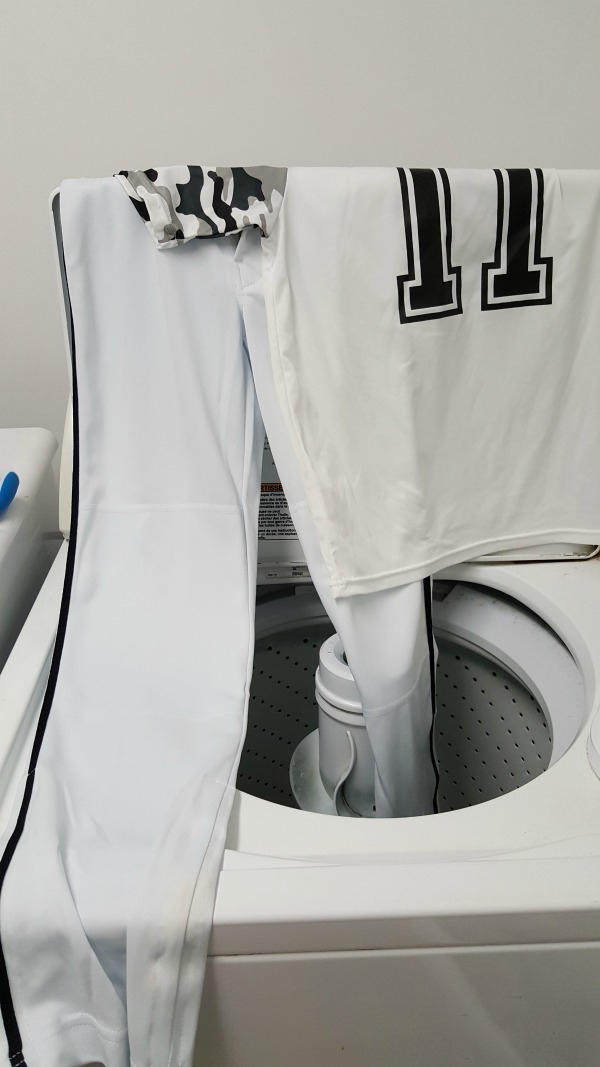 Learn more about the all products: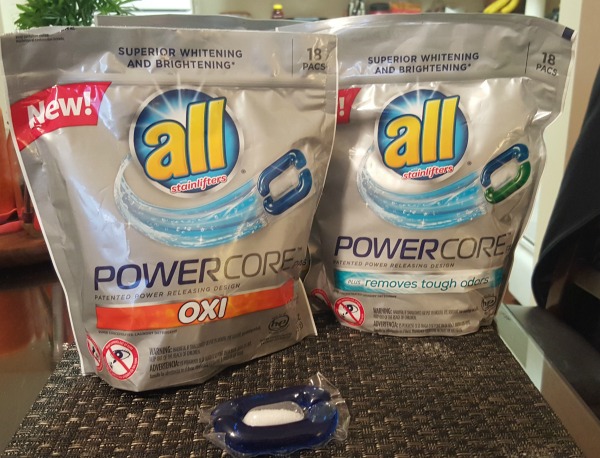 Product was provided by Smiley360 in order to facilitate this post. Rest assured, this Post was written by me and was not edited by the sponsor. Read more on my Disclosure Policy.