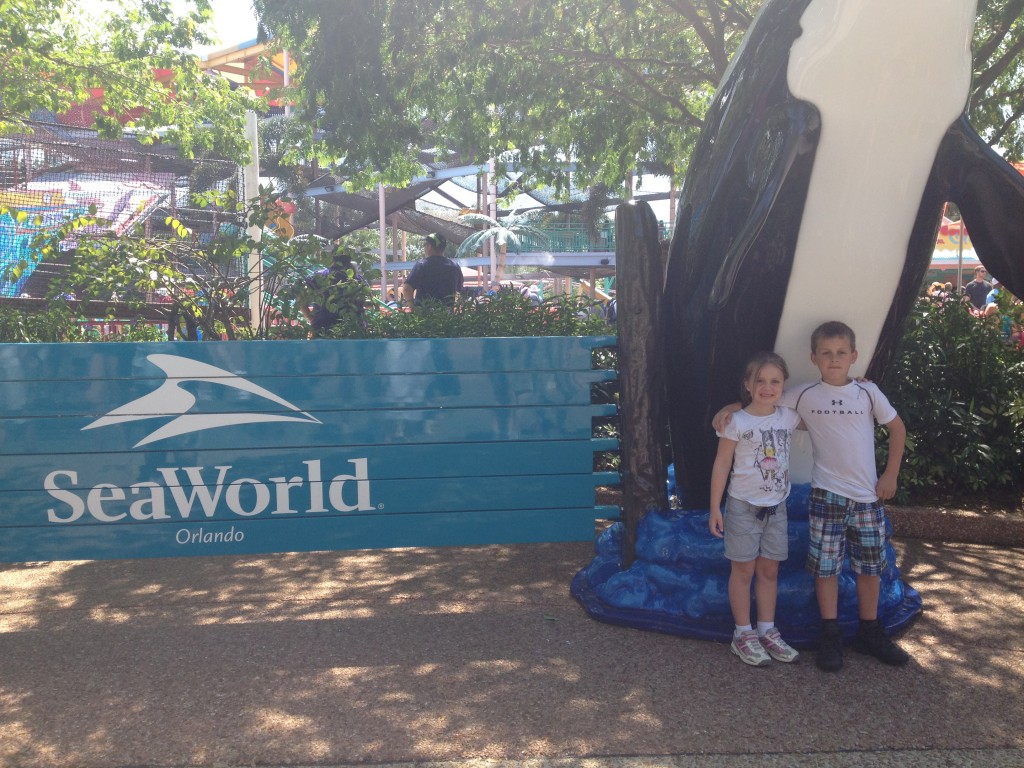 This past spring break, we decided to head to Orlando for our family vacation. A couple of years ago we did the major park that is in Orlando. We decided this vacation was going to be a little more laid back and we would just hit SeaWorld as our major highlight.
The last time I visited SeaWorld, I was a eleven years old and went with my parents and my brother. My mom always said we had the best time visiting this park. In those past 20 years or so, SeaWorld has expanded quite a bit!
On a nice Tuesday morning, we decided to head over to SeaWorld. We didn't get up super early to be the first people in line and as I will talk about later, I felt like this was actually an advantage as we did the opposite of what most people do. Sleeping in, relaxing, and hitting the park around 11 a.m. seemed to work for us.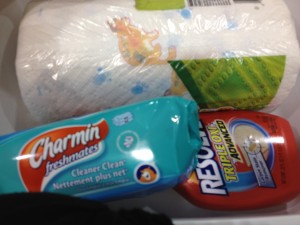 At first we weren't sure we would actually make it to the park. About one mile from SeaWorld, our youngest daughter (5) got sick all over our rental. Luckily, there was a grocery store just half a block from where this started. Going into super mom mode, I was able to go in and buy a few supplies and get the mess cleaned up. She had told me she didn't feel good earlier in the morning but if we didn't go anywhere anytime someone in the household felt sick, had a headache, said they had a broken bone, we would never go anywhere. I just kind of brushed it off when she told me since she didn't appear to have any other symptoms of sickness.
Despite this little setback, she said she was fine to go to the park. Luckily, she was a pretty good shot and didn't get a drop of anything on her. We were good to go.
By purchasing your tickets online, you can save $10 off the retail price of a SeaWorld ticket. No coupon code necessary. This is a great deal and when you multiple this by the number of people in your family, it can be significant savings. SeaWorld did provide us with a few tickets for our family so we could experience it for ourselves.
While we were in line, picking up our tickets, one of the first things I noticed was a speaker system telling people which line was available. This sped the ticket queue so there was very little waiting. However, if you only purchase online at SeaWorld.com, you not only save money but you can skip the ticket purchasing area and go directly to the gate entrance.
The first thing you will want to do after entering is check out the current schedule for the shows and special events during the day so you can plan your day. For us, our day just seemed to work out seamlessly after our little car ride incident.
We first hit the One Ocean show with Shamu. The kids were very enthralled with this show. As we were waiting for the show to start, you could text a message to a number to have your name or your kids names show up on the screen.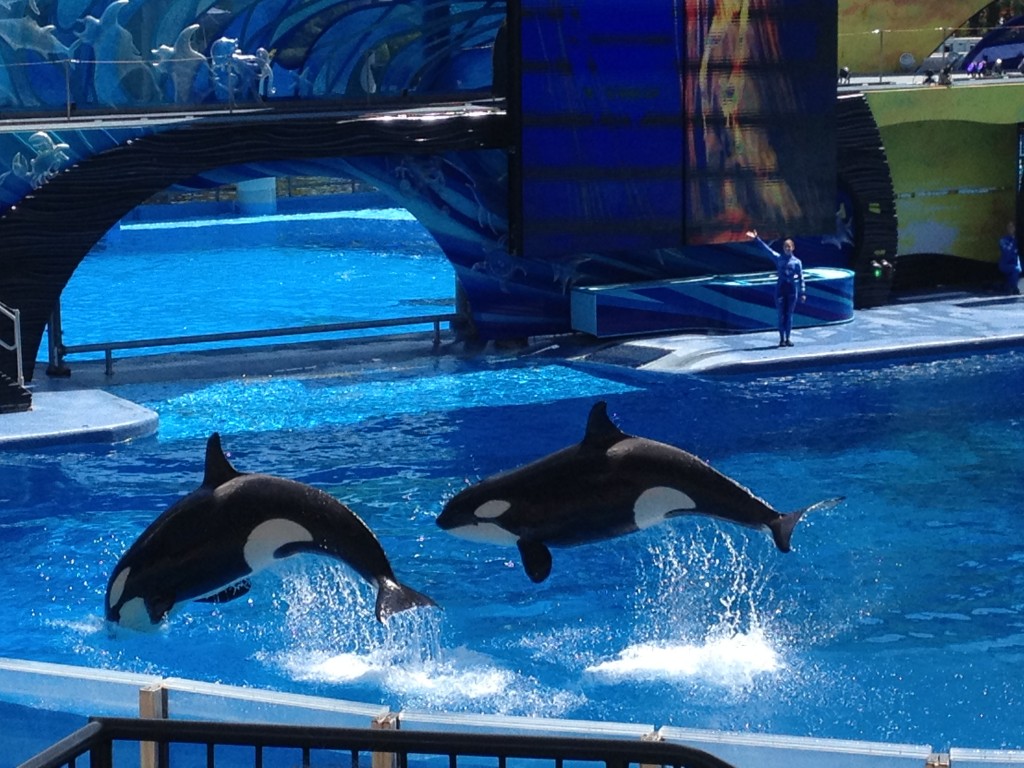 There is so much for kids of all ages to do at SeaWorld. The older kids whose ages range from 10 – 13 had a blast riding the roller coaster rides such as the Kraken and the Manta. The whole family was able to enjoy the Journey to Atlantis, which is a log type ride, which is more than your typical log ride. It also had these really cool family dryers you could pay to dry off in this giant fan booth.
Since we arrived late, we weren't tired out at 5 p.m. like the majority of the park and were able to ride some of the major rides numerous times as the lines started to dwindle down around this time.
Another favorite was Clyde and Seamore take Pirate Island. This show was funny for kids and adults.
The younger kids rode every single ride in the children's area. Shamu's Happy Harbor,  at least once. This was a perfect area for them. I would caution if you let them play in the net climb to stick with them if they are really young as there are multiple exits.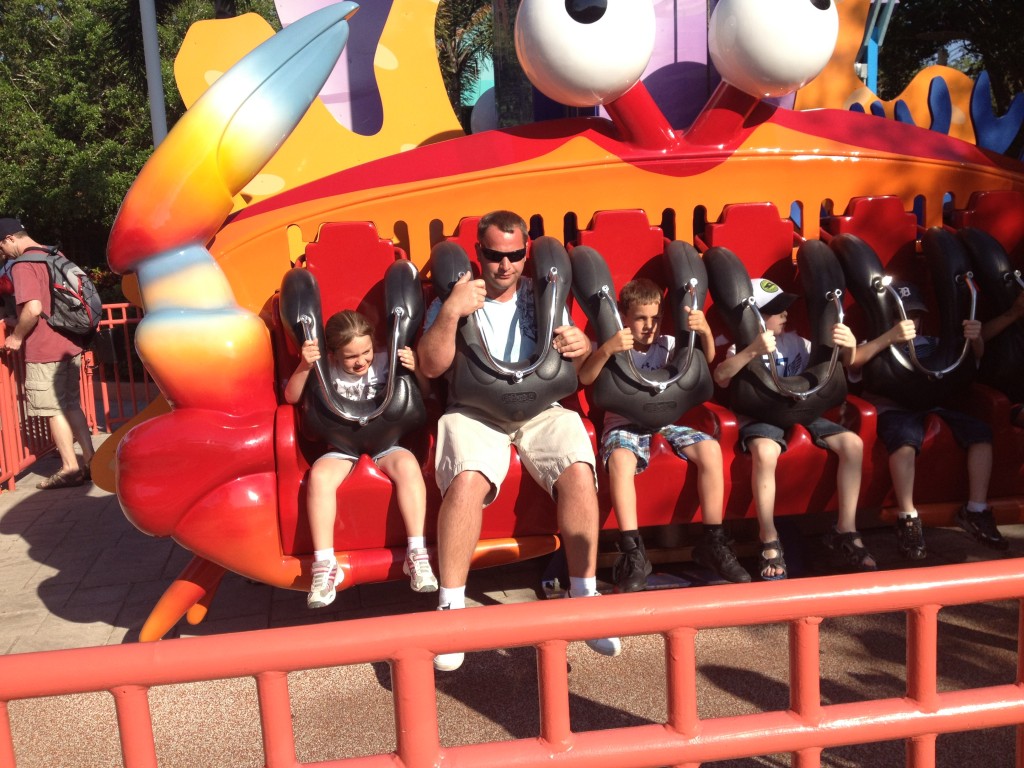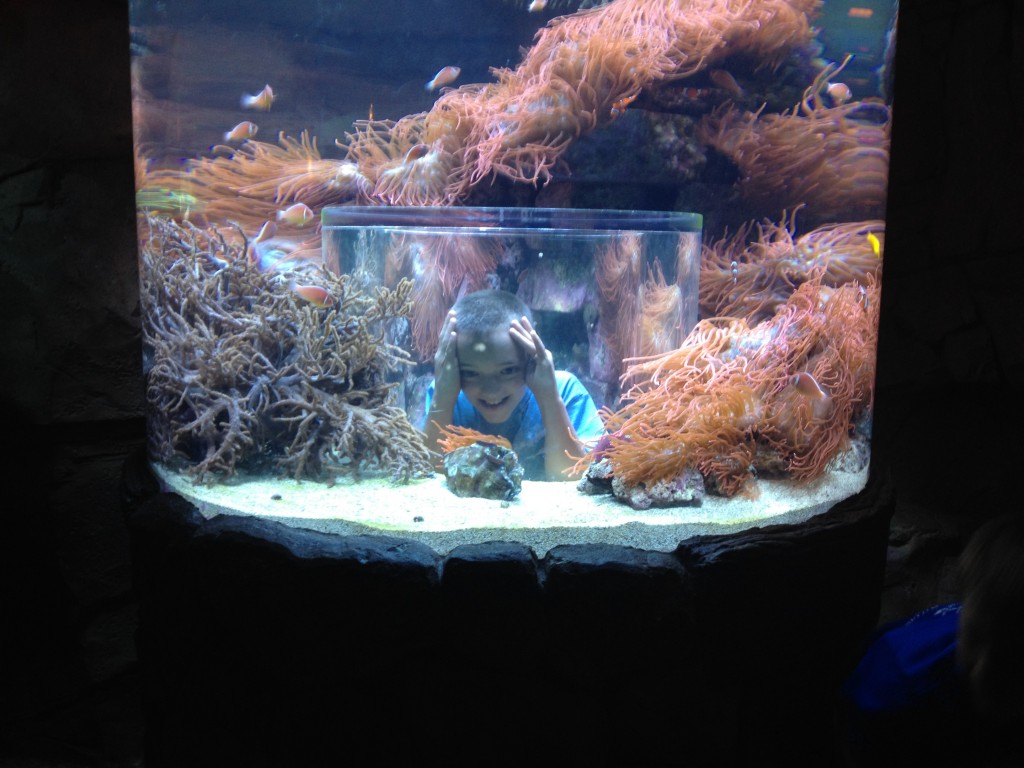 I'm not one for picnicking while at amusement parks so we rarely bring our own complete meals, though this is a great way to save. I did bring in a few water bottles in my bag and some snack bars to tide us over. We decided against the All Day Dining deal as we didn't think we would eat dinner at the park since we had a late lunch. Since it's so hard to find things that satisfy everyone, we ate at a Terrace Garden Buffet for lunch, which consisted of pizzas, salad, pasta, and a dessert buffet. Everyone left with full bellies!
The All Day Dining allows you to eat your way around SeaWorld at numerous participating restaurants for just one low price for the entire day.
The kids and parents had a great day and were still even smiling near the end of the day….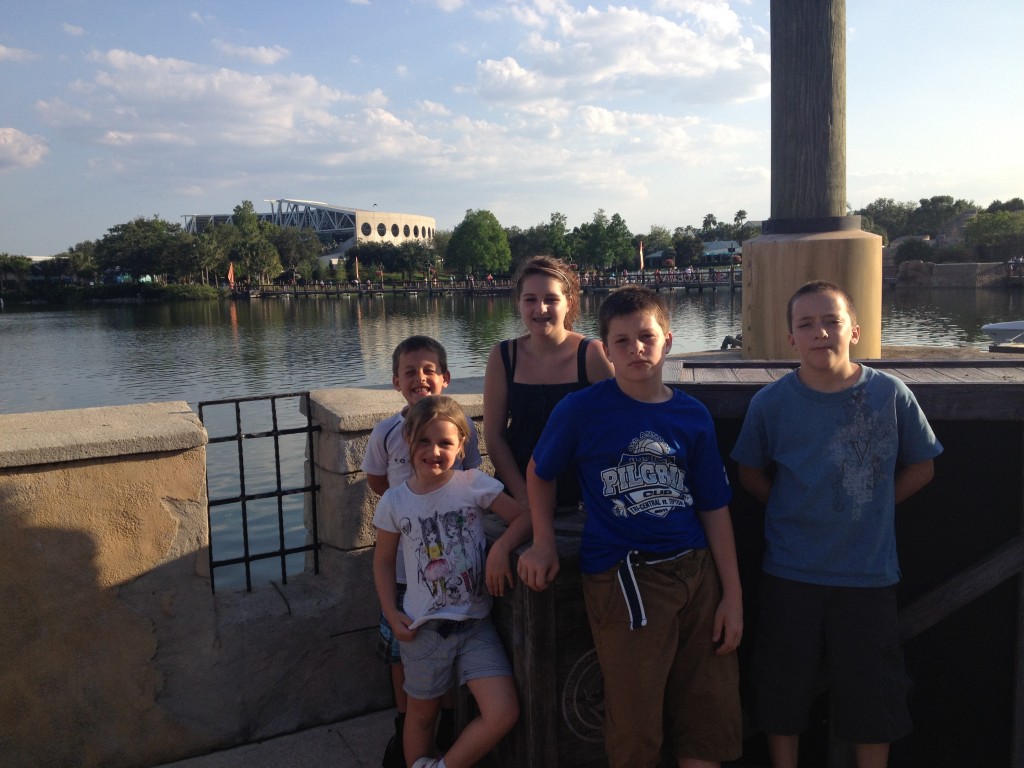 Remember, you can save $10 when you purchase your tickets in advance at SeaWorld.com.
Disclosure: Some tickets for my family were compensated by SeaWorld. No other compensation was received. Rest assured, this Post was written by me and was not edited by the sponsor. Read more on my Disclosure Policy.