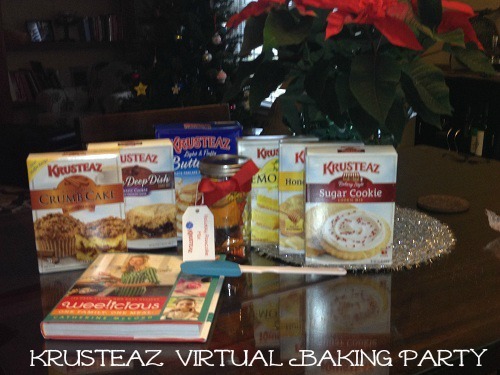 I just finished wrapping presents and now it is time to start baking! So I will be joining in with Krusteaz and Weelicious Blogger Catherine McCord as she serves up baking and gifting ideas for the Krusteaz Virtual Holiday Baking Party. You can join in too!
Just tune into the FREE webcast on Saturday, December 14, 2013 from 1 – 3 p.m. ET at http://www.krusteaz.com/holidays. Catherine will be baking from her own kitchen and you will be able to ask questions and post comments with other baking fans in real time. If you are on Twitter, be sure to use the hashtag #KrusteazHolidays. I can't wait to see how Catherine will turn a simple box mix into a personalized holiday treat.

Krusteaz also recently launched the Krusteaz Seize the What If Virtual Bake Of Contest. Get creative with your submission! You just need to pick a Krusteaz Product, add your ingredients, and then name your creation to enter. It's really simple!
Now for a little DIY holiday gift tip! You can use Krusteaz mixes to create your own jar gifts! Look at this Pancake in a Jar that I created in just a few minutes. Add in your favorite mix-ins like chocolate morsels, Reese's Pieces, peppermint, graham crackers, marshmallows or whatever you fancy! In no time you will have a fun and layered gift. You can see more tips here.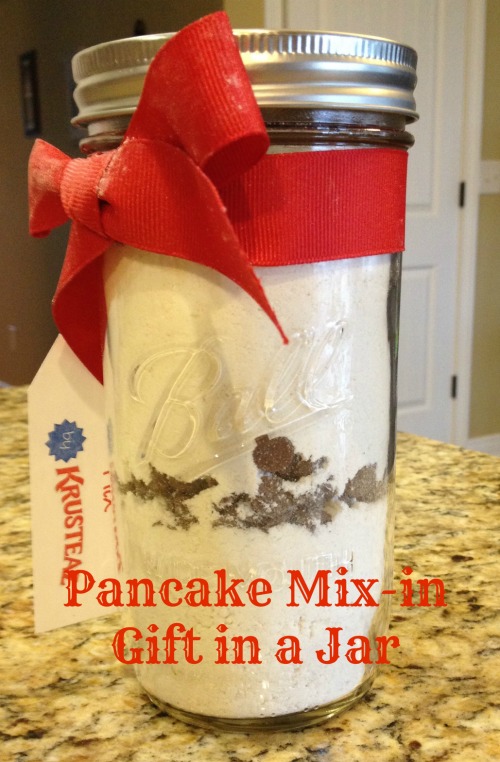 Products were provided by Krusteaz in order to facilitate this post. Rest assured, this Post was written by me and was not edited by the sponsor. Read more on my Disclosure Policy.