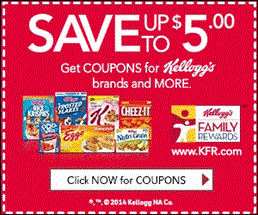 It's easy and free to Sign up for Kellogg's Family Rewards™. Then you can enter codes, collect points, and earn awesome rewards and family fun! You'll also receive the latest and greatest benefits from Kellogg, like exclusive savings, great-tasting recipes, and special offers and promotions.
Earn even more with this (Rewards Program) – Details
Learn how to save with Cash Back Sites and other Grocery Store Rewards Programs!