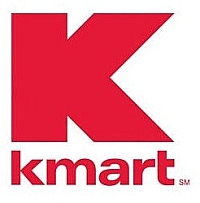 Christmas will be here before you know it. Now is a great time to put all of your gifts on layaway and pick them up in time to place under your tree. Kmart has an innovative layaway offering for Shop Your Way members that we told you about earlier in the week. But what toys to out to put in that Kmart layaway plan?
Kmart has you covered with the Toy Finder.  The Kmart Toy Finder is an awesome tool that helps you narrow down your toy choices to find the perfect toy based on age, gender, brand, character, and/or budget. You choose as many filters as you want to help you choose. I was able to find some gift ideas that I hadn't thought of before trying out the Kmart Toy Finder. I love that you can narrow it down by brand too. So if you know a child absolutely loves a certain brand like Hello Kitty, you can easily search for all the toys offered by Kmart  and Kmart.com easily. Then if you want to narrow it further, you can choose price or even suggested age range.
Cool, right? This should make your holiday toy shopping easier! I've found a ton of gift ideas within my budget using the Kmart Toy Finder. You can check out my Pinterest Board below:
Remember you can save $3 off $10 Toy Purchase with this printable coupon. You can also use coupon code  9802808825321842 to shop online at Kmart.com. Coupon is valid through December 24, 2013.
Kmart is having a #KmartFab15 Tuesday, November 5 at 12 pm CT. Join in for toy ideas, fun, and prizes!
This post was sponsored by Kmart. Rest assured, this Post was written by me and was not edited by the sponsor. Read more on my Disclosure Policy.