This is a Sponsored post written by me on behalf of BuzzParadise for SocialSpark. All opinions are 100% mine.

How are you keeping up with all your photos and documents? If you are like me, you upload some photos here and there and little bit of everywhere! I can't keep up with which photos and documents I've uploaded in which spots.
With more and more activity in our lives, our digital lives are scattered everywhere and we are switching between applications all the time. Many of us aren't trusting the Cloud to archive personal documents and sensitive data as it is constantly being analysed and being used for advertising. There is a need for a application that brings both privacy and security to keep our digital life organized.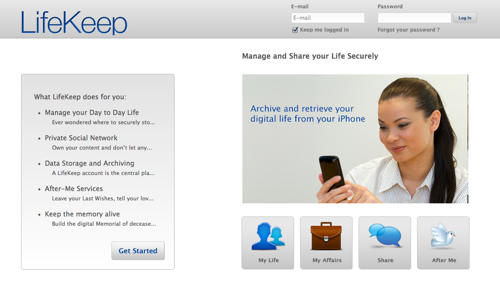 Enter LifeKeep, the digital vault and a secure personal Cloud account. It is comprehensive and respectful solution that capitalizes on 4G and the latest encryption technologies to bring you everything in one place. You can sign up for a free LifeKeep account with 250 Mb of secure storage space.
This secure place to archive and manage all your digital files has the following benefits:
Store, manage, and retrieve your multi-media files
Manage your day-to-day digital life from anywhere, retrieve securely your passwords, your PIN codes, your important documents, your loyalty numbers, your medical records, through your iPhone or your iPad, without ever having any data on your device.
Share securely what you want to share Send files, documents, chats, blog with your friends, and only them, through Lifekeep's secure network.
Handle your digital life after you are gone. It is the only application that provides a safe way to pass on the keys to your digital life when the unthinkable happens. You can leave your last wishes, tell your loved ones what you want.
LifeKeep brings to individual users the highest level of security currently in existence, and operates as a privated cloud solution with AES-256 encryption technology. This encryption has been adopted by the U.S. government and is now used worldworld. To hack your account, someone would need to use as many computations as there are hydrogen atoms in the observable universe – that sounds like quite a bit!
Once you sign up, you can begin entering your important information in my your LifeKeep account such as your bank account, vehicle information, medical, phones, and much more:
Upload your favorite photos and memories or photos for a project you need to access to on multiple computers on the secure server.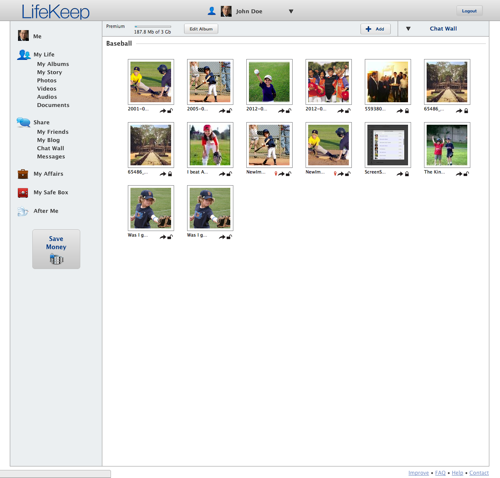 Download the free LifeKeep app to upload photos on the go and have access to your LifeKeep account wherever you go.