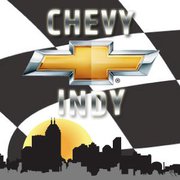 Local Indiana Readers have a chance to win a $25 iTunes Gift Card every day this week from the Chevy Indiana Facebook page.  Since this is such a new page, your chances of winning are really high!
Here's How:
Go to the "Win" tab and click on the Win Great Prizes Daily Banner.
Enter your information and you are entered to win.
Read the complete rules here.
Plus, there will be lots of fun on the page from yours truly! :) We have more prizes coming up too! They will just keep getting better!