The holiday season is here and many of us are scrambling to find the best gifts for our loved ones! Some people are easier to find gifts for than others. We also all have our own shopping styles!
These holiday shopping habits have inspired American Express to create the holiday gifting personality program. This helps you find your "holiday gifting personality" as well as provide tips on how to better manage your money and spend smarter during the holidays. I'm kind of finding I'm a shop for myself and a going overboard type of shopping personality!
In support of this program, American Express has challenged me to find the perfect holiday gifts for my family  using my Zync Membership Rewards points – 150,000! Of course, I was up for this challenge especially since it doesn't involve going to any actual stores – especially since I hate to shop in actual stores! Ask my family, my attention span lasts maybe 2 hours!
Let's say you have a 30ish woman to shop for. Hmmm…not me…according to some I'm impossible to buy for.  I'm going to share some of my favorite items or items I would love to have! (Plus, I probably fall into the over-gifter and/or self-gifter category on the quiz depending on how I answer!)
There are more ways to use your American Express points than just by redeeming for items. You can also use it for travel, sporting events, towards your American Express charges, and more. You can see all the ways to redeem your points here.
Right now it is too late to get any of these items in time for the holiday. It is not too late to start earning your points with your American Express card for the next year. Did you know that nearly 25% of American start their holiday shopping in January?
Sunglasses are always a popular option even in the winter time around here…you know that snow glare makes it hard to see!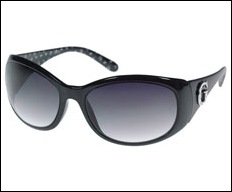 If your recipient is a Vera Bradley fan, you can choose from a selection of Vera Bradley totes.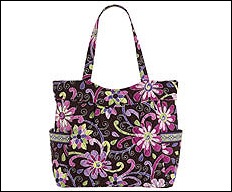 Maybe Vera Bradley isn't your style, this Chloe Heloise is styling!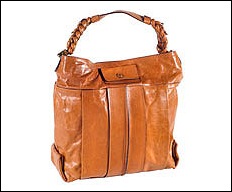 Drink your 'tinis in style with these Lennox Tuscany Martini glasses: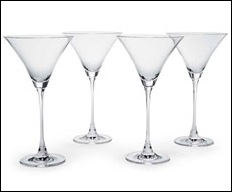 Now this is a very practical gift but it won't disappoint – especially if it is on her wish list – a Dyson vacuum: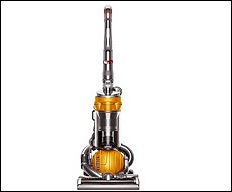 Still have no clue? Use your points to purchase a American Express Gift Card and they can decide! Starting at 10,000 points.
American Express even has a holiday guide to help you spend your points and find the perfect gifts for your loved one!
It gets better yet, though! In the spirit of discovering how you all shop for holiday gifts, you'll have a chance to win a $100 retail gift card courtesy of American Express! To enter, visit the American Express Facebook page and take the Gifting Quiz and discover your personality. Then let me know what type of gifter you are by including the result in the comments of this (and my other challenge posts). At the end of the contest, I'll select one lucky reader (at random) to receive the gift card. It's a simple as that!
How to Maximize Your Reward Points & Earn Efficiently
Gift Cards start at just 1,000 points. Favorites like Gap, Old Navy, Bath & Body works are available starting at just 1,000 points.
Save points with great deals on select rewards like electronics, travel, entertainment, home accessories, and new items are added on a regular basis.
If you need something fast, choose reward certificates or gift cards, which can be delivered via email in 3 hours or less. Look for the "e-reward" logo below participating partners.
Expedite Shipping with select partners such as Apple and Garmin for guaranteed 3 business day delivery for $10 additional charge.
This post was sponsored by American Express. All opinions are my own. Read more about my Disclosure Policy.