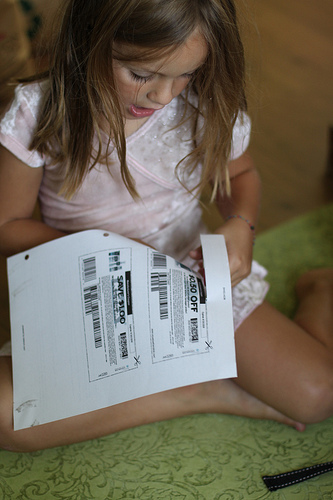 Isn't she cute!
She is good for maybe 5-10 coupons and they are always cut RIGHT on the line, which is better than I normally do.
I'm excited as I just bought Slice Safety Cutter, Green
which I think should significantly reduce my time cutting coupons.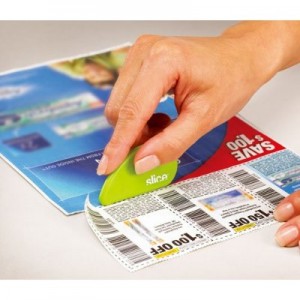 How about you? How do you clip coupons?