This is a Sponsored post written by me on behalf of Ogilvy Interactive for SocialSpark. All opinions are 100% mine.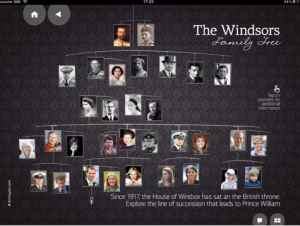 Have you gotten enough of the Royal Wedding? I know I haven't and got sucked into one of those news stand magazines that had extensive coverage on the Royal Wedding. If I would have know, I could get the coverage on a new app for the iPad called the collection, I would have skipped the $9.99 magazine . On a unrelated note, this is what happens when you stop at the grocery store just to get milk, right?
In this ever changing political climate, it is more important than ever to stay on top of current events. the collection looks at all relevant angles of one topic with a multitude of different types of media – text, video, photography, audio, panoramic photography, 3-D animation, and more. The Collection combines the features of a traditional magazine with a app to make your experience a truly unique one.
While the first issue covers the Royal Wedding, I'm wondering what the next month will hold. Will the collectionn hit on the Osama Bin Laden story or will they explore another hard hitting global issue. The appazine is the first to be published in English, German, and Chinese simultaneously.
Go ahead and download The Collection. The app is FREE but you will need to pay for full coverage for a particular story.
Now for the best part! You may be saying but I don't have an iPad. Well, guess what, The Collection would like to give someone a FREE iPad 16 GB. You can find out the details on how to enter to win. To enter tweet the following:
Stay up-to-date with current events by using #thecollection iPad App
Must send your tweet by 11:50 p.m. EST on May 15, 2011.