This post was sponsored by the Role Mommy Writer's Network.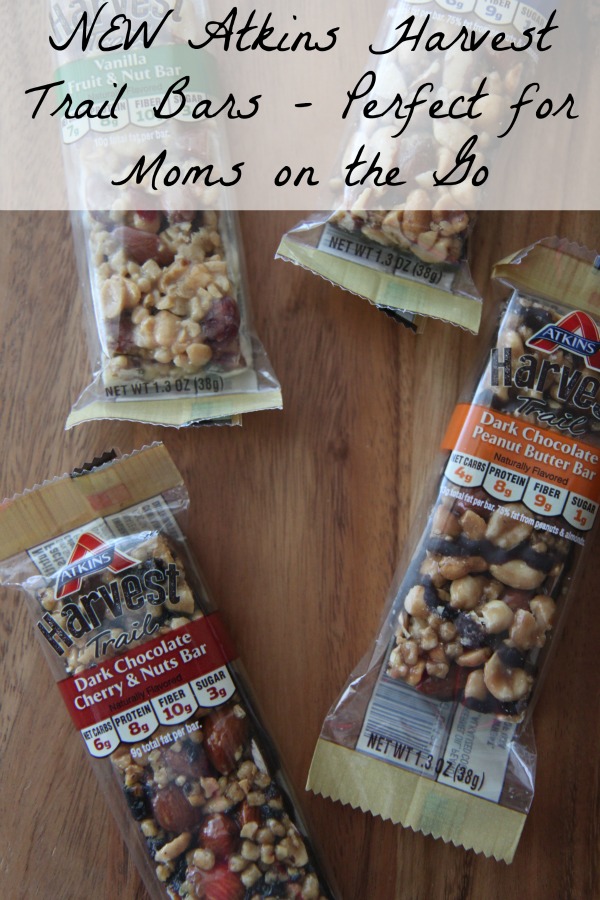 As a busy mom on the go who also spends quite a bit of time at my desk for blogging and my everyday job, I find myself needing snacks on the go. Especially when I get a blogging zone, I find myself not wanting to get up to make lunch or a snack because I'm afraid that motivation and groove will disappear. I was excited to hear about the new product line that recently launched from Atkins called the Harvest Trail Bars.
The Harvest Trail Bars focus on the simplicity of the ingredients. When you look at the nutritional label you will see items like nuts, fruits, dark chocolate, yogurt, etc. It is a convenient and delicious nutrition bar. It is high in protein and fiber while low in sugar with healthy fats. It is everything I am looking for in a snack bar. The Harvest Trail Bars are an excellent choice for me to keep near my desk or in my car for those times when I need something that will give me sustenance until I can prepare a meal. Did I mention how delicious they are too?
While this product is the first non-weight loss product from Atkins, it still holds true to their mission of low-carb eating. The bars come in four flavors all offering a simpler, low-carb snack with less sugar and lower carbohydrates than traditional nutritional bars. The flavors include Dark Chocolate Peanut Butter, Dark Chocolate Sea Salt Caramel, Dark Chocolate Cherry & Nuts, and Vanilla Fruit and Nut. It is hard to pick a favorite but I'm partial to anything with peanut butter and chocolate. The bars are full of all the good ingredients you are looking for. Nuts is the first ingredient and contains no artificial colors, flavors, preservatives or sugar alcohol.

These bars are great for moms on the go. They are also a great snack for your kids too! But personally, I'm hiding them for myself. ;)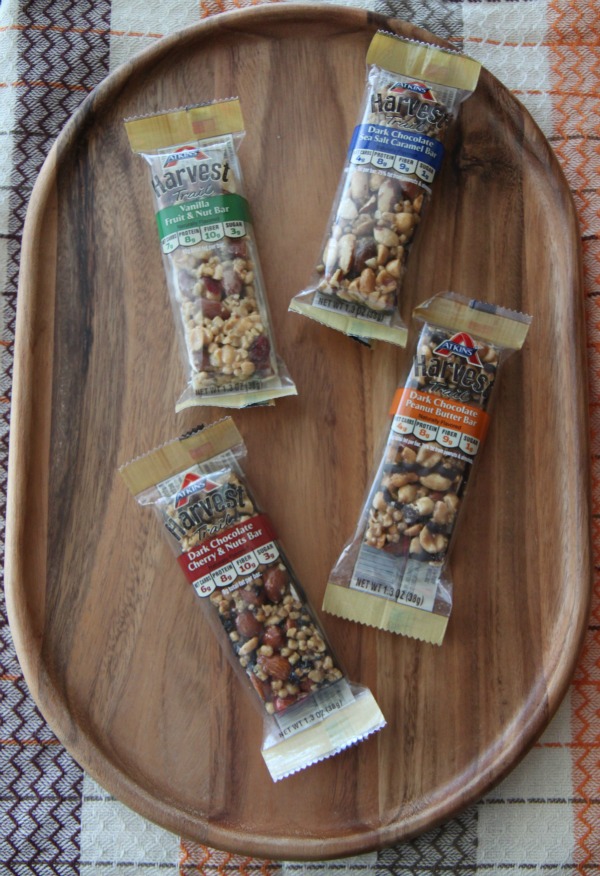 This #atkinsharvest​ post was sponsored by the Role Mommy Writer's Network. Rest assured, this Post was written by me and was not edited by the sponsor. Read more on my Disclosure Policy.