There is a new eCoupon service in town, SavingStar. I'm excited about this one because you can use these eCoupons at some of the largest retailers including CVS, Shaws, Shop & Shop, Giant, Kroger, Marsh Supermarkets, and many more. There are over 100 retail chains with 21,000 locations nationwide. This is VERY exciting news!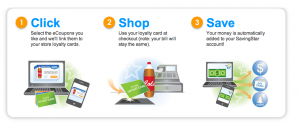 SavingStar works like other eCoupon programs, which means nothing to clip and nothing to print. When you pre-register your store loyalty cards, your savings will be redeemed when your card is swiped at checkout. However, unlike some of the other eCoupon programs, you will not necessarily see the savings at the register. You will get your savings deposited into your SavingStar account.
Even though you can add multiple store loyalty cards, I **think** you can only redeem each eCoupon once across all the stores. I will have to get confirmation on this but the eCoupons state "One Time Use Only."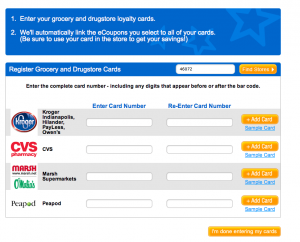 You can then redeem your SavingStar savings via Bank Deposit, Paypal, or Amazon gift cards. Once you hit $5, you can select a payout option.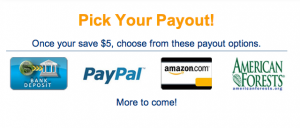 Other things I'm unclear is how these will work with paper coupons or other eCoupon programs.
Let me know how this new program SavingStar works for you!