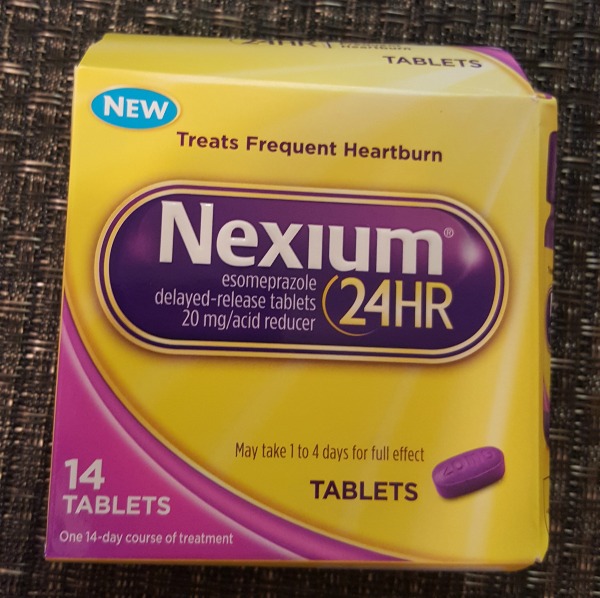 If you suffer from frequent heartburn, you know how uncomfortable it can be.  60 million Americans report having heartburn at least once a month. There is relief with Nexium 24HR Tablets.
Nexium 24HR Tablets will take up to four days to work and are meant to be taken for 14 days straight but do not take it any longer than that. It treats frequent heartburn and gives you relief from the stomach acid that causes heartburn.  Nexium 24HR Tablets treats heartburn by blocking the production of acid to give you protection from frequent heartburn no matter what triggers it.
The tablets are easy to swallow and it is nice to only have to take one tablet a day for all-day and all-night protection from frequent heartburn.
Product was provided by Smiley360 in order to facilitate this post. Rest assured, this Post was written by me and was not edited by the sponsor. Read more on my Disclosure Policy.