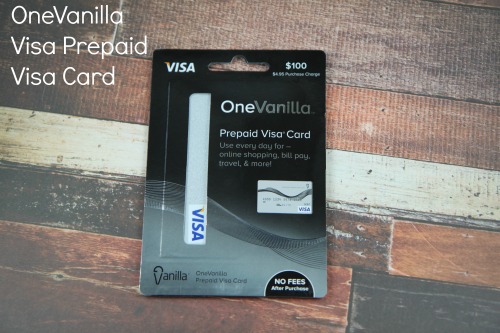 Many of you may be looking at purchasing gift cards in these last few days before Christmas! I know we do this for teenagers, who are nearly impossible to buy for. I love the OneVanilla Visa as a safe way to help manage holiday spending or for teens who are headed to the mall to shop!
OneVanilla allows you to add any amount between $20 – $500 onto the card, which can be used anywhere Visa is accepted. I've looked into several different types of prepaid debit cards and many of them have a monthly fee to continue to use it. However, with the OneVanilla, you only pay a one time fee and then you can add new funds whenever needed.
It is a safe alternative to cash and can also help you manage your holiday budget because you will only be able to spend what is on the card.
You can also register this card online with your zip code so that you can easily make purchases online.
OneVanilla is made by InComm, the leading prepaid card provider. They are available for purchase at most stores that sell Prepaid Visa and other gift cards. 
Read more reviews from Bargain Briana or at the Buzz by Bargain Briana.
This post is sponsored by OneVanilla Visa. Post was written 100% by me and was not edited by the sponsor. Read more on my Disclosure Policy.